Department of Neurology Divisions & Centers
Division of Neuro-Ophthalmology

Division of Neuro-Ophthalmology
The Department of Neurology's Division of Neuro-Ophthalmology bridges the fields of neurology and ophthalmology. Our division is dedicated to diagnosing and managing neurological disorders that affect vision and eye movements. We also support education and research dedicated to the causes and treatments of visual dysfunction and eye movement disorders related to neurological and neurosurgical disease.
Our nine full-time faculty members are fellowship-trained in neuro-ophthalmology. Our division is one of the largest, most comprehensive programs in the United States, and is led by physicians with national and international reputations for clinical care, education, and research. We are also the editor site for the field's flagship journal, the Journal of Neuro-Ophthalmology, which enables our teams to form collaborations based on areas of mutual interest nationally and internationally.
A major goal of our program is to train clinicians, physician–scientists, and future leaders in the field through our Neuro-Ophthalmology Fellowship and through residency education. Several of our fellows and other trainees have won international awards for presentations at North American Neuro-Ophthalmology Society and American Academy of Neurology conferences.
Leaders in Neuro-Ophthalmologic Care
At NYU Langone's Neuro-Ophthalmology Program, our highly experienced team diagnoses and treats all neuro-ophthalmologic conditions, including conditions affecting the vision nerves, brain vision pathways, and eye movements.
Conditions we treat include:
Visual dysfunction and screening for people with multiple sclerosis (MS), Parkinson's disease, Alzheimer's disease and its precursors, and other neurological disorders
Optic neuritis
Anti-myelin oligodendrocyte glycoprotein (anti-MOG) syndrome and neuromyelitis optica spectrum disorder (NMOSD)
Cranial nerve abnormalities
Double vision
Strabismus
Giant cell arteritis
Idiopathic intracranial hypertension, or pseudotumor cerebri syndrome
Ischemic optic neuropathy
Migraine with and without visual symptoms
Nystagmus
Ocular myasthenia gravis
Optic nerve edema
Transient vision loss in one or both eyes
Vision loss due to stroke
Visual pathway brain tumors
Unexplained vision loss
Dedicated Spaces for Neuro-Ophthalmology Evaluation, Treatment, and Research
The Department of Neurology occupies 10,000 square feet at NYU Langone Ambulatory Care Center East 41st Street. Our designated neuro-ophthalmology clinical space is outfitted with state-of-the-art ocular imaging and vision testing equipment, including ophthalmologic examination rooms, optical coherence tomography (OCT), ocular fundus photography, automated visual field testing, low-contrast letter acuity testing, rapid automatized naming tests, and quantitative eye movement video recording. Our location also includes space for vision research, faculty offices, and a fellows' room for academic work.
Vision and eye movement disorders are common features of many neurological conditions, including MS, Parkinson's disease and movement disorders, and Alzheimer's disease. Treating patients with these disorders and others helps us to better understand and treat neuro-ophthalmologic disease.
We are fully integrated in clinical care, education, and research with the Fresco Institute for Parkinson's and Movement Disorders, NYU Langone's Multiple Sclerosis Comprehensive Care Center, and Alzheimer's Disease Research Center. These centers are among the largest in the United States and serve thousands of patients annually.
The division and its vision research team have access to more than 200 square feet of clinical research space, and have trained dozens of students, residents, fellows, and graduate students over the past decade.
Physicians in the Departments of Neurology and Ophthalmology are credentialed at all NYU Langone facilities and at NYC Health + Hospitals/Bellevue facilities. We provide patient consultation services at NYU Langone Health's Tisch Hospital and at Bellevue Hospital.
Our Team
Janet C. Rucker, MD
The Bernard A. and Charlotte Marden Professor of Neurology
Director, Division of Neuro-Ophthalmology and Neuro-Ophthalmology Fellowship Program
Professor, Department of Ophthalmology
Laura J. Balcer, MD, MSCE
Professor and Vice Chair of Neurology
Professor, Departments of Neurology, Population Health and Ophthalmology
Steven L. Galetta, MD
The Philip K. Moskowitz, MD, Professor and Chair of Neurology
Professor, Department of Ophthalmology
Doria M. Gold, MD
Clinical Assistant Professor, Department of Neurology
Scott N. Grossman, MD
Clinical Assistant Professor, Department of Neurology
Cinthi Pillai, MD
Assistant Professor, Departments of Neurology and Ophthalmology
Floyd A. Warren, MD
Clinical Professor, Departments Neurology and Ophthalmology
Contact Us
To learn more about the Division of Neuro-Ophthalmology, please call us at 212-263-7744.
Neuro-Ophthalmology Program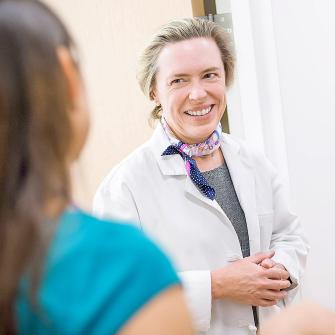 Our Research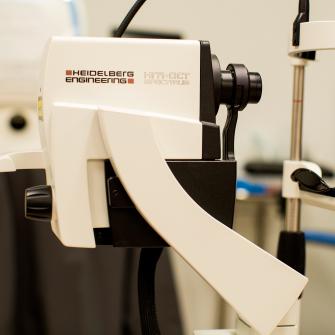 Neuro-Ophthalmology Fellowship