Pathology Fellowships
Cytopathology Fellowship

Led by director Aylin Simsir, MD, NYU Langone's Department of Pathology offers two one-year post-residency fellowship positions in cytopathology. Our fellowship is accredited by the Accreditation Council for Graduate Medical Education (ACGME).
Cytopathology fellows gain hands-on experience at NYU Langone's Tisch Hospital and Perlmutter Cancer Center, a National Cancer Institute–designated Comprehensive Cancer Center, as well as at NYC Health + Hospital/Bellevue.
There are 12 full-time cytopathologists on-site who process approximately 50,000 cases annually and perform more than 6,000 fine-needle aspirations. The cytopathology lab is equipped with 3 ultrasound machines, and fellows perform 80 to more than 100 ultrasound-guided and palpable fine-needle aspirations by the end of their training. Supervising cytopathologists are either fellowship- or College of American Pathologist (CAP)–certified to perform ultrasound-guided fine-needle aspirations.
Fellows participate in the general cytopathology service through daily signout of submitted cases, perform palpable and ultrasound-guided fine-needle aspirations, and assist at image-guided fine-needle aspirations of deep sites.
We offer fellows dedicated research time with the expectation that each fellow completes at least one research project and presents their abstract at the annual United States and Canadian Academy of Pathology (USCAP) meeting, the American Society of Cytopathology (ASC) meeting, or both.
Additionally, fellows participate in ongoing laboratory quality assurance and quality control activities and projects as well as laboratory inspections. Fellows take an essential role in and eventually lead several multidisciplinary disease management conferences, such as those focused on the diseases of the thyroid or the breast. Fellows also have the opportunity to rotate in our state-of-the-art molecular pathology laboratory.
How to Apply
We have filled fellowship positions for the 2021–22 and 2022–23 fellowship years. For 2023–24, we are participating in the American Society of Cytopathology (ASC) unified recruitment timeline for cytopathology fellowship programs. The timeline is the following:
July 15, 2021: we start to review applications
August 15, 2021: we contact applicants for interviews
October 1, 2021: we extend offers
We will accept two fellows to start on July 1, 2023.
Learn more about how to apply.
Cytopathology Faculty
Tamar C. Brandler, MD
Joan F. Cangiarella, MD
Osvaldo J. Hernandez, MD
Allen H. Leung, MD
Pascale G. Levine, MD
Thaira Oweity, MD
Negin Shafizadeh, MD
Yan Shi, MD, PhD
Aylin Simsir, MD
Wei Sun, MD
Oliver J. Szeto, MD
Melissa A. Yee-Chang, DO
Current Cytopathology Fellows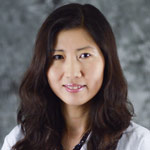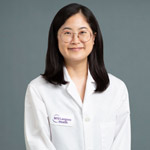 Cytopathology Fellowship Alumni
2021
Xia Rong, MD
Gastrointestinal Pathology Fellow, University of Chicago
Miriam Noori Koolori, MD
Pathologist, DynaLIFE Medical Lab, Edmonton
2020
Qian Wang, MBBS, PhD
Assistant Professor, University of Pittsburgh
Justin Snow, MD
Surgical Pathology Fellow, Mayo Clinic
2019
Lopa Modi, MBBS, MD
Attending Pathologist, Englewood Hospital
Negin Shafizadeh, MD
Clinical Assistant Professor, NYU Langone
2018
Nina Schatz-Siemers, DO
Assistant Professor, NewYork-Presbyterian Weill Cornell Medical Center
Andrea Hernandez, DO
Assistant Professor, NYU Long Island School of Medicine
2017
Tamar C. Brandler, MD
Clinical Assistant Professor, NYU Langone
Margaret Cho, MD
Clinical Assistant Professor, NYU Langone
Contact Us
For more information about the Cytopathology Fellowship, email Dr. Simsir, director, at aylin.simsir@nyulangone.org or email us at pathologyeducation@nyulangone.org.