Cancer Research
Our scientists investigate the causes of cancer and develop new treatments.

At NYU Langone's Perlmutter Cancer Center, our researchers and scientists collaborate to investigate the causes of cancer at the cellular level. They use the latest research findings to develop more effective diagnostic and treatment approaches for all types of cancer.
As a National Cancer Institute (NCI)–designated Comprehensive Cancer Center, we are recognized for our basic laboratory, translational, and clinical research. We establish and develop research programs that seek to foster a greater understanding of the origins of cancer, its diagnosis and treatment. By educating the next generation of cancer researchers and clinicians, we are dedicated to furthering scientific progress and meeting the clinical needs of our patients.
Our basic and clinical research investigators, practicing physicians, and other healthcare providers work together to find novel solutions that improve quality of life for our patients. Our laboratories share expertise to seamlessly support and facilitate research across specialties.
Funded by the NCI or by NCI-approved peer-reviewed agencies or organizations, our researchers conduct cancer-focused basic laboratory investigations and correlative studies that link laboratory evaluation of tumors with clinical outcomes. We develop therapeutic protocols based on insights from the laboratory and perform population-based studies to determine risk and assess approaches to cancer prevention. We also conduct studies dedicated to understanding barriers to effective cancer care.
Our research is carried out through five distinct Scientific Research Programs which are detailed in the NCI Cancer Center Support Grant, including cancer cell biology, cancer genome dynamics, tumor immunology, melanoma, and epidemiology and cancer control. These programs interact closely with the Disease Management Groups, leading to translational research and multidisciplinary care.
Cancer Center Support Grant Research Programs
A Cancer Center Support Grant–funded research program, or CCSG, comprises the activities of a group of investigators who share common scientific interests and goals and participate in competitively funded research. Investigators in these programs interact with each other and with researchers elsewhere, which leads to an exchange of information, experimental techniques, and ideas that enhance research productivity.
Disease Management Groups
Disease Management Groups, or DMGs, create bridges between medical disciplines and research devoted to specific types of cancer. Members of our DMGs meet at least monthly to design and implement new clinical and translational research initiatives and investigator-initiated early phase trials and to prioritize clinical protocols. These meetings also allow our teams to ensure the best multidisciplinary care for patients.
Perlmutter Cancer Center Data Hub
The Perlmutter Cancer Center Data Hub integrates and centralizes data assets to support clinical and population science research. The hub promotes discovery and new research collaborations to improve care for cancer patients, and its goal is to drive progressive informatics initiatives in medical research.
Cancer Center Support Grant Research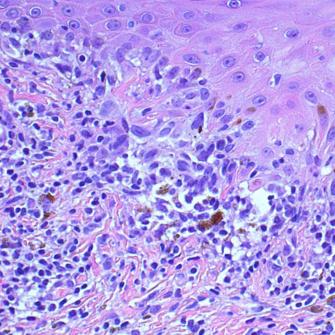 Disease Management Groups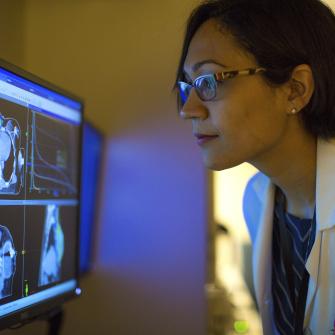 Perlmutter Cancer Center Data Hub