About the Department of Population Health
Population Health News

Faculty, postdoctoral fellows, graduate students, affiliated investigators, and staff at NYU Langone's Department of Population Health consistently garner national awards for their work and accomplishments. They also speak at many events and are quoted in major media outlets.
News
How Barbershops Could Help Lower Blood Pressure
Read More
Read more: How Barbershops Could Help Lower Blood Pressure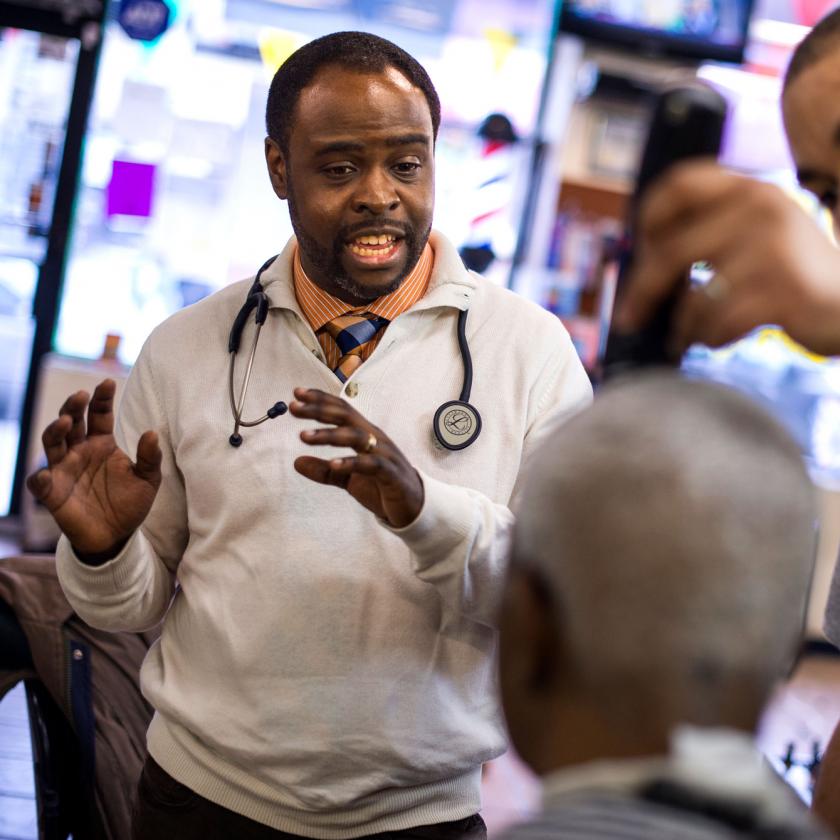 News
Heavy Drinking May Change the Bacteria in Your Mouth and Raise Gum Disease Risk
Read More
Read more: Heavy Drinking May Change the Bacteria in Your Mouth and Raise Gum Disease Risk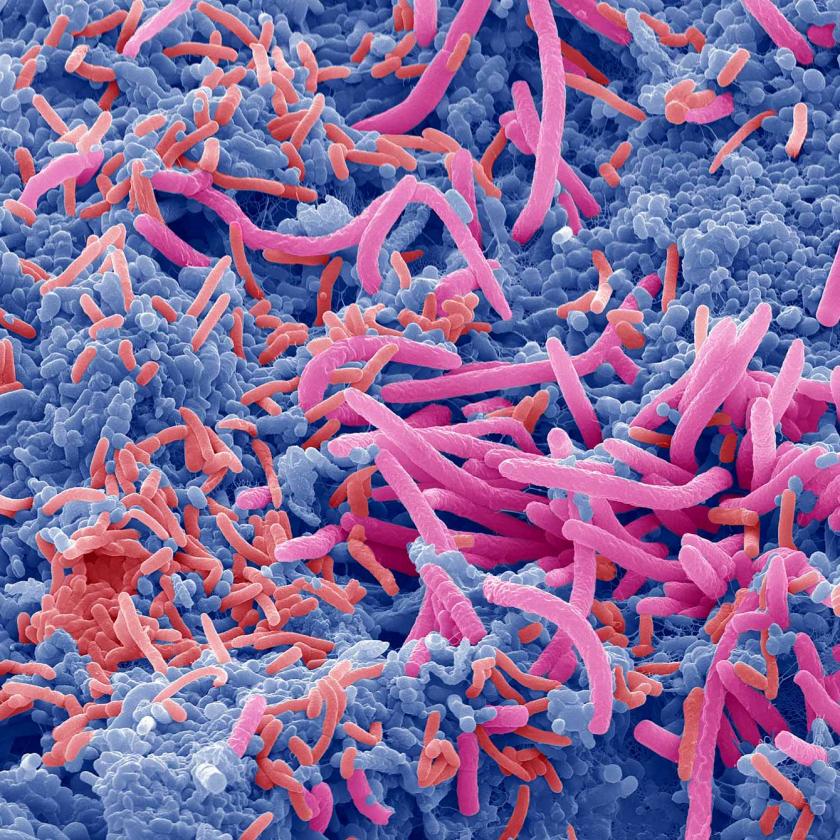 Dr. Horwitz Named a National Academy of Medicine Emerging Leaders Scholar
Leora Horwitz, MD, associate professor in the Departments of Population Health and Medicine and director of the Center for Healthcare Innovation and Delivery Science, has been named a National Academy of Medicine's Emerging Leaders in Health and Medicine Scholar for a three-year term beginning July 1, 2019. This special initiative provides opportunities to engage, experience, learn, and develop activities addressing current topics affecting health and medicine under the umbrella of the academy. Dr. Horwitz's work initially focused on health systems and practices intended to bridge gaps or discontinuities in care. She has studied shift-to-shift transfers among physicians and among nurses, transfers from the emergency department to inpatient units, and the transition from hospital to home. Today, Dr. Horwitz focuses more generally on healthcare redesign and learning health system transformation.
Controversies in Population Health: Legalizing Marijuana in New York
For its biannual Controversies in Population Health seminar, the Department of Population Health brought together a diverse panel of stakeholders, including lawmakers, policy experts, and physicians, for a discussion on Thursday, April 4, about whether legalizing marijuana would do more good or harm. Moderated by Marc N. Gourevitch, MD, MPH, chair of the Department of Population Health, the panel of experts, including Magdalena Cerdá, DrPH, director of the Center for Opioid Epidemiology and Policy, weighed in on various implications of legalizing marijuana for both medical and recreational use. In addition, the panel also addressed discriminatory policing and unequal access to medical cannabis within minority communities. Additional panelists included New York State Senator Liz Krueger; Hillary Kunins, MD, acting executive deputy commissioner of mental hygiene at the New York City Department of Health and Mental Hygiene; Julia Arnsten, MD, chief of the Division of General Internal Medicine at Albert Einstein College of Medicine; and Kassandra Frederique, New York State director at the Drug Policy Alliance.
Why Young Black Women Are at High Risk for Cardiovascular Disease
Postdoctoral scholar Jolaade Kalinowski and Tanya Spruill, PhD, associate professor in the Department of Population Health, recently published a piece in the journal Circulation exploring why young black women have a greater cardiovascular disease burden compared with their white counterparts, including more risk factors, earlier onset, and higher mortality rates. The authors suggest two key contributors: first, chronic stress related to discrimination and social justice inequalities; second, underestimation of their risk. To narrow these disparities, the authors recommend greater investment in sex and racial disparities research, improving awareness of cardiovascular disease risk among young black women and their providers, and investing in black women scientists.
Dr. Thorpe's Research on the Results of New York City's Trans Fats Ban Covered by The New York Times
In 2006, New York City passed the nation's first municipal ban of the use of artificial trans fats in restaurant cooking. New research published in the American Journal of Public Health by Lorna Thorpe, PhD, MPH, director of the Division of Epidemiology, and NYC Department of Health and Mental Hygiene colleagues found that in the decade between 2004 and 2014, residents' blood levels of artificial trans fats—which increase the risk of heart disease and diabetes—dropped, especially among those who eat out often. During this period, the average citywide trans fatty acid levels decreased by 57 percent. Frequent restaurant diners saw an even larger decrease of about 62 percent. Learn more about this research, which was covered by The New York Times.
Dr. Cerdá's Research on Link Between Opioid Marketing to Physicians and Overdose Deaths Covered by The New York Times
New research from Magdalena Cerdá, DrPH, and her team of investigators published in JAMA Network Open shows that increased marketing of opioid products to physicians—from consulting fees to free meals—is associated with higher opioid prescribing rates and elevated overdose deaths in the United States. According to Dr. Cerdá, findings suggest an urgent need to examine the role the pharmaceutical industry plays in the national opioid crisis. The study was covered in The New York Times.
New Research Led by Dr. Ogedegbe Shows a Faith-Based Intervention Helps Manage Hypertension
New research, led by Olugbenga G. Ogedegbe, MD, MPH, that evaluates the effect of lifestyle intervention on reducing blood pressure among African Americans in black churches found that lifestyle intervention plus motivational interviewing delivered in churches by lay church members (faith leaders) led to a significant reduction in blood pressure compared with health education alone. The findings were published in the journal Circulation: Cardiovascular Quality and Outcomes and come from the largest study of its kind to date. This study—commonly referred to as FAITH—was covered by CNN, The Wall Street Journal, and many other news outlets.
First Global Study on Hypertension Treatment and Healthcare Worker Density, Led by Dr. Vedanthan, Published in Hypertension
Elevated blood pressure is the leading cause of death worldwide; however, treatment and control rates for hypertension are low. A worldwide analysis published in Hypertension and led by Rajesh Vedanthan, MD, MPH, director of the Section for Global Health, studied the relationship between physician and nurse density and hypertension. The authors found that healthcare worker density was significantly associated with hypertension treatment. Notably, they discovered that hypertension treatment rates are higher in countries with a greater density of nurses, but physician density was not significantly associated.
Dr. Ginsburg Receives 2019 Global Community Grants Award from the Prevent Cancer Foundation
The Prevent Cancer Foundation has awarded a project by Ophira M. Ginsburg, MD, and NYU College of Global Public Health visiting scientist Karen Yeates—called "Smartphone-Enhanced Cervical Cancer Screening and Treatment Algorithms Study Using HPV Testing in Africa"—with a 2019 Global Community Grant. This yearlong $100,000 grant will fund the screening of 2,000 women for cervical cancer using smartphone-enhanced screening practices and an mHealth patient navigation platform. The results will fill critical research gaps in the current evidence for cervical cancer screening and secondary prevention in South Africa.
Dr. Gourevitch Featured in Crain's 2018 Health Care Summit: The Promise of Population Health—Healing New York's Neighborhoods
Marc N. Gourevitch, MD, MPH, department chair and the Muriel G. and George W. Singer Professor of Population Health, was a featured panelist in Crain's Health Care Summit 2018. The summit theme was "The Promise of Population Health—Healing New York's Neighborhoods." In a panel discussion called "Working Together to Move the Needle on Health Outcomes," Dr. Gourevitch and his colleagues discussed how payers, health systems, and community-based organizations are collaborating to address social and behavioral changes affecting health. The discussion also examined the role technology may play in promoting health and achieving better health outcomes at a lower cost.
Dr. Gold Assumes Role as President of the Society for Medical Decision Making
Heather T. Gold, PhD, associate professor in the Departments of Population Health and Orthopedic Surgery, has assumed her new role as president of the Society for Medical Decision Making (SMDM). The society's mission is to improve health outcomes through the advancement of proactive systematic approaches to clinical decision making and policy formation in healthcare by providing a scholarly forum that connects and educates researchers, providers, policymakers, and the public. Dr. Gold was installed as president at SMDM's annual North America meeting in Montreal, which took place from October 13 to October 17, 2018.