PhD Training Programs
Immunology & Inflammation PhD Training Program

Immunology & Inflammation PhD Training Program
The Immunology and Inflammation PhD Training Program at NYU Grossman School of Medicine's Vilcek Institute of Graduate Biomedical Sciences trains future independent scientists, giving them a strong foundation in the scientific method and detailed knowledge and understanding of immunology.
Find a Faculty Mentor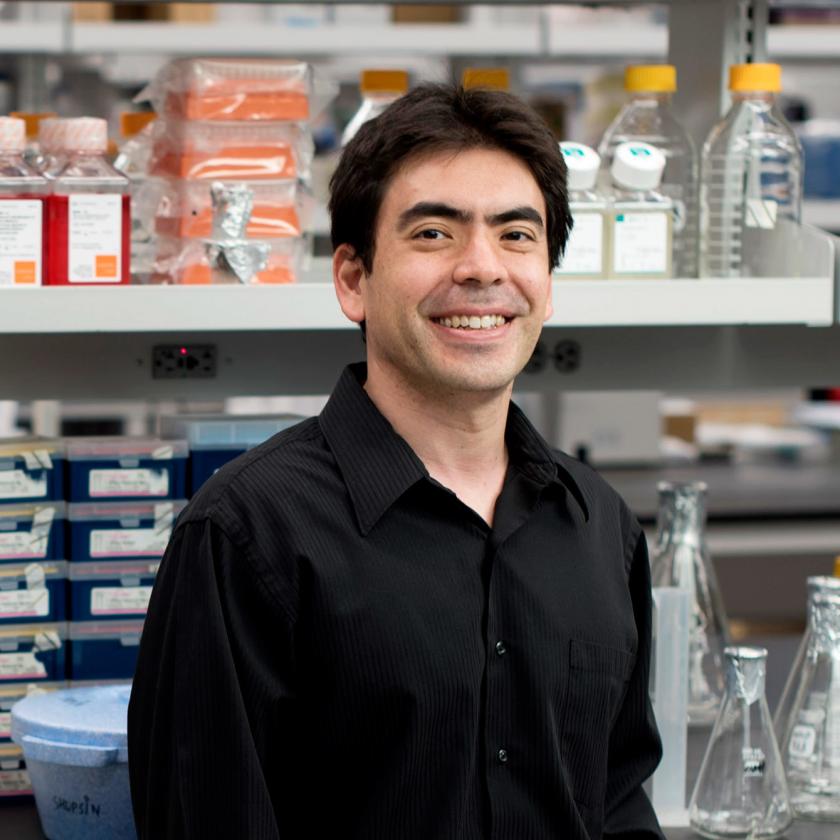 Events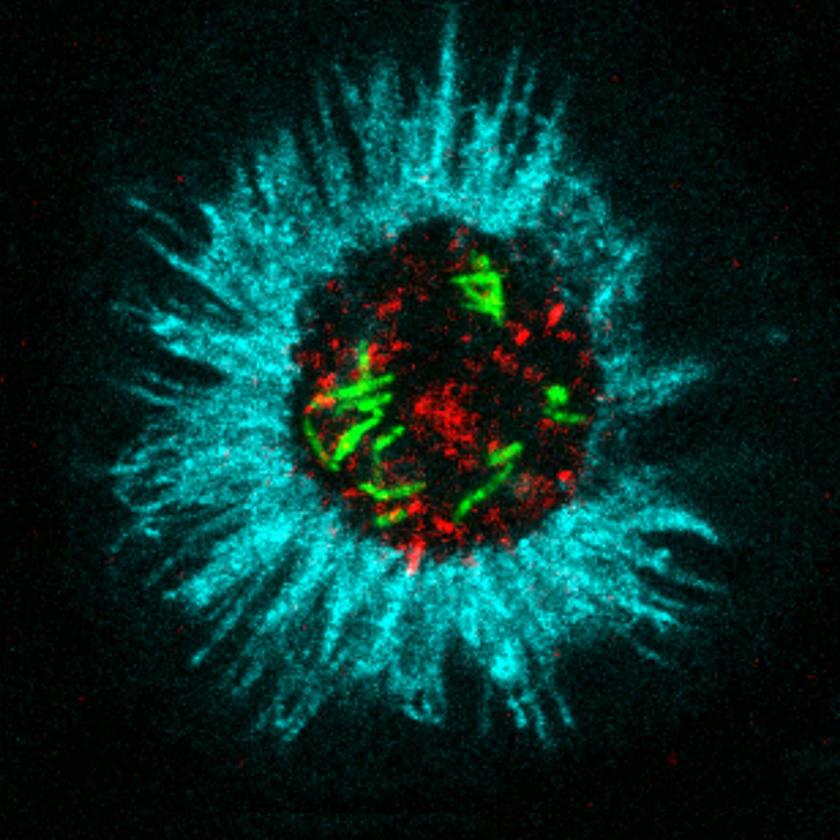 Apply to Our Graduate Program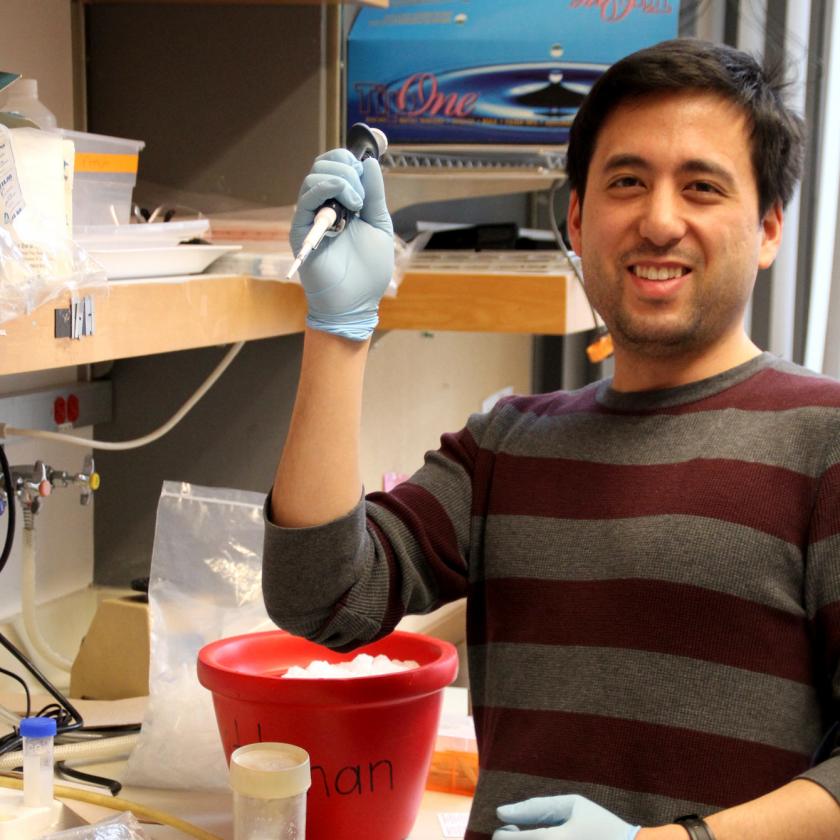 Immunology and Inflammation Curriculum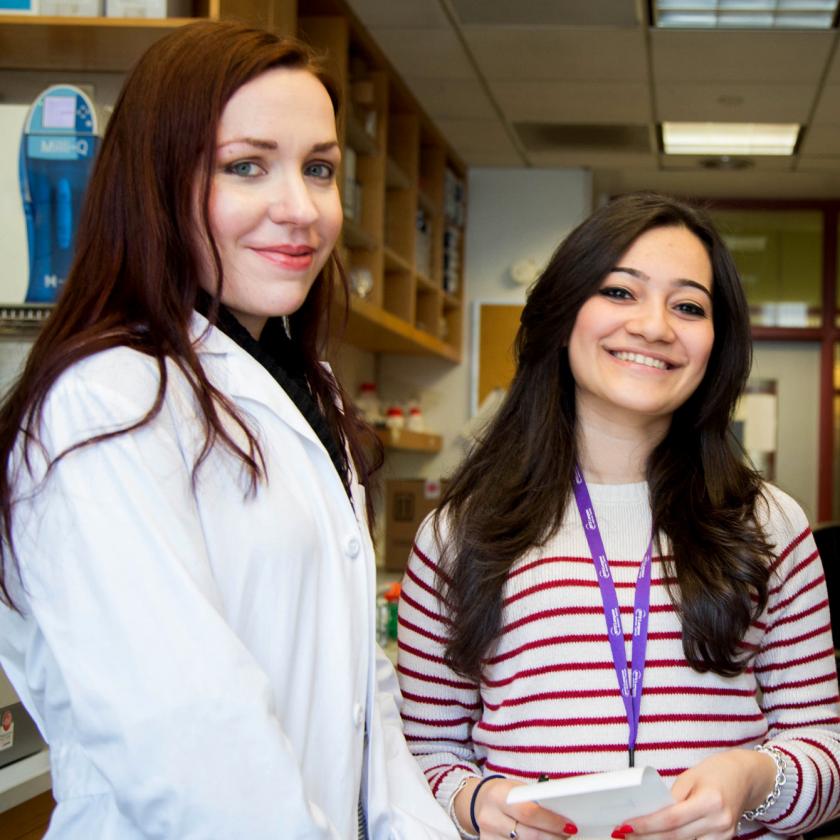 Our faculty members represent basic, translational, and clinical immunology, and take approaches including molecular genetics, intravital microscopy, and systems biology. Their interests range from fundamental mechanisms of immunology to diseases in which immunity and inflammation play important roles, including asthma, atherosclerosis, cancer, HIV, inflammatory bowel disease, multiple sclerosis, neurodegenerative diseases, parasitic diseases, rheumatic diseases, staphylococcal infections, and tuberculosis. A strong and growing focus for many faculty is the relationship between the microbiome and the immune system.
The immune system detects and defends against a vast range of potential invaders including bacteria, viruses, parasites, and cancerous cells. Although immunologists have made advances against many diseases, great challenges remain. Numerous infections, including HIV and tuberculosis, have defied the development of vaccines. Much remains unknown about how to harness the immune system to combat cancer. We lack effective strategies to dampen overactive immune responses in autoimmune and inflammatory disease, ranging from allergy to Alzheimer's. And we do not understand how the changes in our microbiomes affect immune function.
The training you receive in our program equips you to undertake these challenges. Coursework, seminars, and research experience provide you with the knowledge, skills, experience, and confidence you need to launch your career.
Contact Us
For more information about the Immunology and Inflammation PhD Training Program, email Susan Schwab, PhD, program director, at susan.schwab@nyulangone.org or Michelle Krogsgaard, PhD, graduate advisor, at michelle.krogsgaard@nyulangone.org. To learn more about Vilcek Institute of Graduate Biomedical Sciences, email vilcek-info@nyulangone.org.