Plastic Surgery Fellowship Programs
Plastic Surgery Hand Surgery Fellowship

Plastic Surgery Hand Surgery Fellowship
Through the Hansjörg Wyss Department of Plastic Surgery's Hand Surgery Fellowship, we cultivate a new generation of innovative hand surgeons who are experts in the management of the full range of hand anomalies, injuries, and infirmities. Our fellows are passionate about providing our patients with the best care possible.
David T. Chiu, MD, fellowship director, strives to provide a rich learning environment in which you can fine-tune your diagnostic skills; formulate treatment plans; and explore, evaluate, and execute new approaches to hand surgery. Microsurgical techniques are integral to this program.
Following training guidelines established by the American Society for Surgery of the Hand, our program prepares you to serve patients with hand diseases and injuries and congenital anomalies in the most ethical manner possible.
Clinical Training
As a fellow, the level of acute trauma experience you acquire is unmatched. At NYC Health + Hospitals/Bellevue, you rotate on the hand replantation team. Primary and secondary reconstructive cases arising from rheumatoid arthritis, degenerative joint disease, tumors, Dupuytren's contracture, and congenital deformities come from a large multistate referral base.
At NYU Langone's Tisch Hospital and Kimmel Pavilion, reconstructive cases are often elective. Fellows have opportunities to develop their clinical acumen, hone systematic diagnostic skills, formulate innovative approaches to care, manage complex treatment programs, and master the art of creative problem solving.
Additional training through a collaboration with Mount Sinai Health System exposes you to orthopedic technology, elbow anatomy, the mechanics of elbow reconstruction, and arthroscopy.
As part of our comprehensive, team approach to caring for the hand, our fellows participate in preoperative evaluations, including electrodiagnostic testing, and provide postoperative care in collaboration with occupational therapists, hand therapists, and upper extremity prosthetists. Fellows also provide follow-up care in the clinic.
Your teaching responsibilities include helping residents in the operating room and on the wards.
Didactic Training
Fellows participate in journal clubs, meetings, clinics, conferences, teaching rounds, and other activities, such as an academic program run by the New York Society for Surgery of the Hand. All fellows attend a microsurgery course at the beginning of the year.
You are invited to attend grand rounds and resident educational conferences. Fellows also assist residents in presenting cases from the week during morning indication conferences.
Research Activities
We strongly encourage you to pursue your clinical and basic science research interests while you are a fellow and to present your findings at national and international meetings.
Educational laboratory facilities are available to explore techniques in microsurgery, and basic science laboratories are open for surgical and scientific research. There are also opportunities to participate in multidisciplinary, collaborative research in cell biology and the neuroscience involved in nerve regeneration.
Length of Training
Appointments are for 12 months, from July 1 through June 30 of the next year.
Acceptance Requirements
The program is accredited to train two fellows each year. Candidates for the fellowship must first complete plastic, general, or orthopedic surgery training in an accredited program in the United States or have had comparable training and experience in an international medical center. We should receive your application no later than 12 months before the start of the fellowship.
Application Process
Applicants must submit the American Society for Surgery of the Hand common application through the organization's website. All applications need to be submitted by February 1.
Applicants are required to file with the National Residency Matching Program® (NRMP®).
State Licensure Requirements
Candidates must have a New York license or limited permit. International graduates must have an Educational Commission for Foreign Medical Graduates® (ECFMG®) certificate.
Contact Us
For program information, please contact Tabbatha Cooke, fellowship coordinator, at tabbatha.cooke@nyulangone.org or 646-501-6784.
Hand Surgery Fellowship Faculty Members
In addition to Dr. Chiu, other fellowship faculty members include the following:
Current Hand Surgery Fellows
Below are this year's hand surgery fellows: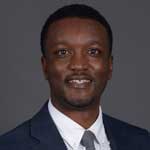 Arthur Celestin, MD
Hometown: Valatie, New York
Undergraduate school: Andrews University
Medical school: Boston University School of Medicine
Plastic surgery residency: Beth Israel Deaconess Medical Center, Harvard Medical School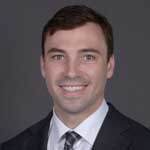 Patrick Harbour, MD
Undergraduate school: Wofford College
Medical school: Wake Forest School of Medicine
Plastic surgery residency: MedStar Georgetown University Hospital