Plastic Surgery Fellowship Programs
Plastic Surgery Microsurgery Fellowship

Plastic Surgery Microsurgery Fellowship
The Hansjörg Wyss Department of Plastic Surgery's Microsurgery Fellowship offers comprehensive training at NYU Grossman School of Medicine, with an outstanding combination of case variety, patient diversity, faculty interaction, clinical independence, and research opportunities.
Under the leadership of Jamie P. Levine, MD, fellowship director, participants gain experience in breast, head and neck, craniofacial, abdominal and thoracic, extremity, peripheral nerve, and perineal surgery, including transgender surgery services.
Clinical Training
Fellows receive surgical training at NYU Langone's Tisch Hospital and Kimmel Pavilion, NYC Health + Hospitals/Bellevue, the Manhattan campus of the VA NY Harbor Health Care System, and Memorial Sloan Kettering Cancer Center. Together, these locations provide you with exposure to varied patient populations and a unique range of reconstructive challenges.
Fellows rapidly begin assisting and performing microsurgical and reconstructive procedures under the supervision of our attending surgeons. Throughout the fellowship year, you become experienced with clinical microvascular transplantation, replantation, and revascularization surgery; peripheral nerve surgery; routine reconstruction; and facial microvascular free flap restoration.
Overall, your caseload consists of 250 to 300 free flap procedures, complemented by extensive extremity reconstruction, replantation, and revascularization opportunities.
You also actively participate in the preoperative planning and postoperative care of patients and assist in clinic coverage at Tisch Hospital, Kimmel Pavilion, and Bellevue on a rotating basis.
Your fellowship is bolstered by a world-class residency training program as you collaborate with the residents to provide patient care.
Didactic Training
As a fellow, you participate in Bellevue rounds, weekly grand rounds, monthly indications and morbidity and mortality conferences, and quarterly microsurgery grand rounds, among other teaching conferences.
Research Activities
Fellows are required to undertake clinical research projects, including abstract submission to two meetings per year as mandated by the American Society for Reconstructive Microsurgery. Presentations at national meetings are subsidized.
You have access to the basic science laboratory facilities in the Alexandria Center for Life Science. Multiple clinical research opportunities exist throughout our department.
Length of Training
Fellowship appointments are for 12 months and follow the academic calendar, extending from July 1 through June 30 of the next year.
Acceptance Requirements
Fellowship program candidates must first complete plastic surgery training in an approved program in the United States or have had comparable training and experience at overseas hospitals.
Application Process
Submit your application and register for the match through SF Match Residency and Fellowship Matching Services. Applications should be submitted 15 to 18 months in advance. Interviews take place in the spring.
State Licensure Requirements
Candidates must have a New York license. International graduates must hold a current Educational Commission for Foreign Medical Graduates (ECFMG) certificate.
Contact Us
For more information contact Tabbatha Cooke, fellowship coordinator, at tabbatha.cooke@nyulangone.org or 646-501-6784.
Microsurgery Fellowship Faculty Members
In addition to Dr. Levine, other faculty integral to your training experience include the following:
Current Microsurgery Fellows
These are the fellows participating in our program this year: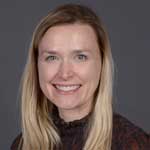 Anna Howell Haldeman, MD
Hometown: Pasadena, California
Undergraduate school: Washington University in St. Louis
Medical school: Georgetown University School of Medicine
Plastic surgery residency: University of Southern California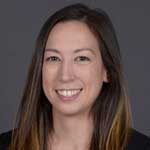 Jerette Schultz, MD
Hometown: Pensacola, Florida
Undergraduate school: University of Florida
Medical school: University of Central Florida College of Medicine
Plastic surgery residency: Rutgers-New Jersey Medical School