Institute for Innovations in Medical Education Grants
Transition to Residency Advantage

Transition to Residency Advantage
NYU Grossman School of Medicine is one of eight institutions that have been awarded a grant through the American Medical Association's (AMA) Reimagining Residency Initiative. The five-year grant supports innovations that provide a meaningful and safe transition from undergraduate medical education to graduate medical education, establish new curricular content and experiences to enhance readiness for practice, and promote wellbeing in training.
The NYU Grossman School of Medicine project, Transition to Residency Advantage, is led by principal investigator Marc Triola, MD. Its focus is on enhancing the transition of medical students to residents by developing a cadre of skilled faculty coaches who oversees and supports learner-driven education and training goals and with whom we work to develop enhanced assessment tools for continuous quality improvement in graduate medical education.
The Institute for Innovations in Medical Education is collaborating with Education, Faculty, and Academic Affairs; the Office of Medical Education; the Office of Student Affairs; and the Departments of Medicine, Obstetrics and Gynecology, Orthopedic Surgery, Pathology, and the Ronald O. Perelman Department of Emergency Medicine, as well as the Educator Community, NYU Long Island School of Medicine, and New York Simulation Center for the Health Sciences. Additional departments and programs are to be included in the out-years.
Our Transition to Residency Advantage Grant Team
Marc Triola, MD, Principal investigator
Joan Cangiarella, MD, Co-principal investigator
Jesse Burk-Rafel, MD, MRes
Patrick M. Cocks, MD
Greta Elysée
Colleen Gillespie, PhD
Crystal Mainiero, MPA
Molly Poag, MD
Linda Tewksbury, MD, MHPE
Abigail Winkel, MD, MHPE
Sondra Zabar, MD
Participating Departments and Coaching Partners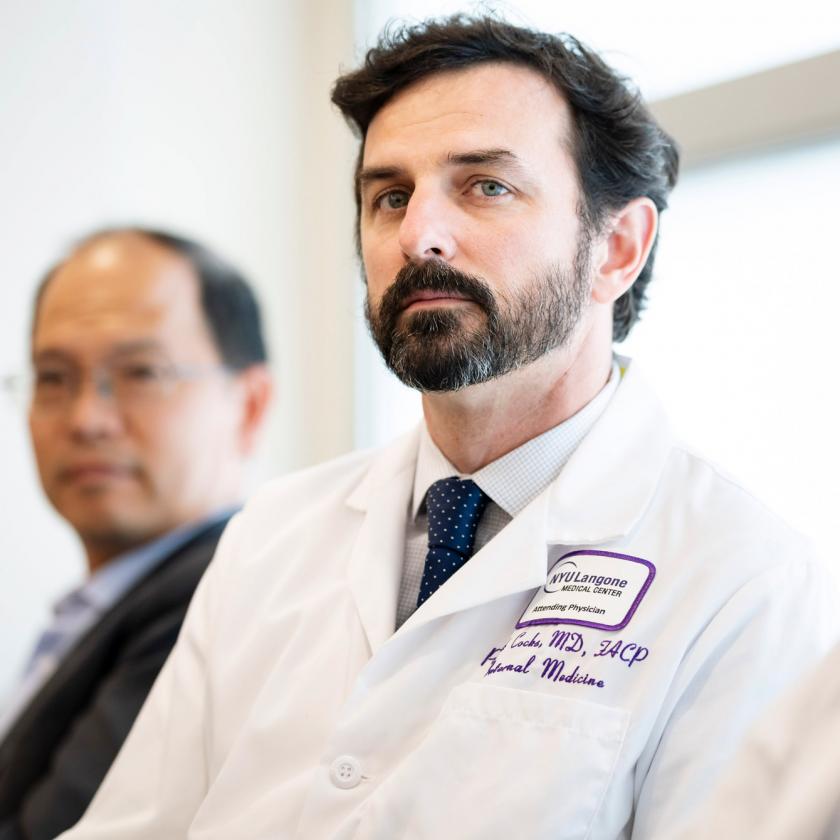 Coaching Curriculum