Neuroscience Institute Education
Neuroscience Institute Postdoctoral Program

Neuroscience Institute Postdoctoral Program
At the Neuroscience Institute, postdoctoral scholars are a vital part of our research community, and our program provides them with opportunities for networking, mentoring, and career development.
Through events, workshops, and competitive compensation, we support postdocs throughout all aspects of their fellowship, and help shorten the amount of time spent in training so postdocs can launch independent academic careers. Our events are collegial and interactive so postdocs can develop the practical and professional skills they need to successfully navigate a competitive job market.
For more information about our postdoctoral program, please email Holly Wasserman, EdD, OTR/L, program manager, at holly.wasserman@nyulangone.org, or Katherine Nagel, PhD, faculty advisor, at katherine.nagel@nyulangone.org. Learn more about our postdocs and their work.
Postdoc Seminars and Events
The Neuroscience Institute hosts events throughout the year that provide a platform for our postdocs to present their research, interact with community members, and take on leadership roles. Learn more about our events including the Seminars by Postdocs in Neuroscience: Extramural Series (SPiNES), our weekly group meeting, the Joint Neuroscience Colloquia, and our annual retreat.
In addition, the Neuroscience Institute provides opportunities for postdocs to take the lead in organizing events that benefit their career development.
Neuroscience Institute Postdoc-Led Virtual Workshops
The Neuroscience Institute Postdoc Committee organizes virtual workshops taught by members of the postdoc community. These workshops range in topics, such as Biostatistics and Introduction to Machine Learning, and aim to promote peer-led education and harmony.
Uptown! Downtown! Breakdown!
The Neuroscience Institute Postdoc Committee organizes monthly chalk-talks held by a postdoc from NYU Grossman School of Medicine (uptown) and a postdoc from NYU's Center for Neural Science (downtown). The event aims to strengthen the academic and social ties between our two campuses, share interesting research developments, and have lively discussions about career opportunities and life as a postdoc at NYU.
Neuroscience Institute Committees
Our committees empower the neuroscience community to create and sustain a supportive and inclusive academic environment.
Neuroscience Institute Postdoc Committee
The Neuroscience Institute Postdoc Committee is responsible for organizing career development and networking events for members of the neuroscience community. Under the guidance of Katherine Nagel, PhD (uptown advisor), and David Schneider, PhD (downtown advisor), this committee also provides feedback to the Neuroscience Institute leadership to ensure postdocs have the resources and training they need to succeed.
Current postdoc members include the following:
Neuroscience Institute Committee for Diversity and Inclusion
The Neuroscience Institute Committee for Diversity and Inclusion is composed of graduate students, research associates, postdocs, faculty, and administration, who help bring about initiatives that aim to promote diversity, inclusion, and equity within the neuroscience community. The current postdoc representatives are Julieta Lischinsky, PhD (a postdoctoral fellow in the laboratory of Dayu Lin, PhD), and Ipshita Zutshi (a postdoctoral fellow in the laboratory of György Buzsáki, MD, PhD).
SPiNES Selection Committee
Members of the SPiNES Selection Committee are responsible for evaluating speakers for the SPiNES seminar from more than 100 applications received each year. The committee provides an excellent opportunity to gain experience evaluating applications and to learn about exciting research being performed by peers across all fields of neuroscience. The SPiNES Selection Committee's faculty advisor is Michael A. Long, PhD. Learn more about past SPiNES Selection Committee members and current year speakers.
Postdoc Resources
Postdoctoral fellows at NYU Grossman School of Medicine are eligible for comprehensive benefits and robust resources to support career development.
Housing for Postdocs
Eligible postdocs may apply for NYU Langone housing, and it is recommended that new fellows complete a housing application at least four months before their start date. Before applying for housing, new postdocs must submit their credentials and appointment documents to postdochousing@nyulangone.org for review and approval. If you are applying for housing as a couple or family, please read the required policies.
Learn more regarding the housing application process and key contact information.
Benefits for Postdocs
Most postdocs are eligible for benefits, including health insurance, dental insurance, and prescription drug coverage. These benefits can also be extended to eligible dependents as well. Learn more about NYU Langone postdoc benefits.
For our international postdocs, we make sure to support and guide you through all the necessary steps to ease your transition. Our immigration services staff can help you obtain an employment visa; process requests for extensions, transfers, and status changes; and also answer any questions you have regarding tax treaties or exclusions. In addition, the Neuroscience Institute has its own immigration liaison, Airena Yates-Merilus, MS, MBA, who can help facilitate such services on your behalf.
Joining the Neuroscience Institute as a Postdoc
We do not have a formal application process for postdoc research opportunities. We encourage interested candidates to view our varied list of affiliated faculty members and reach out to them directly, as the recruitment and onboarding process can vary by lab.
Leon Levy Fellowship Program in Neuroscience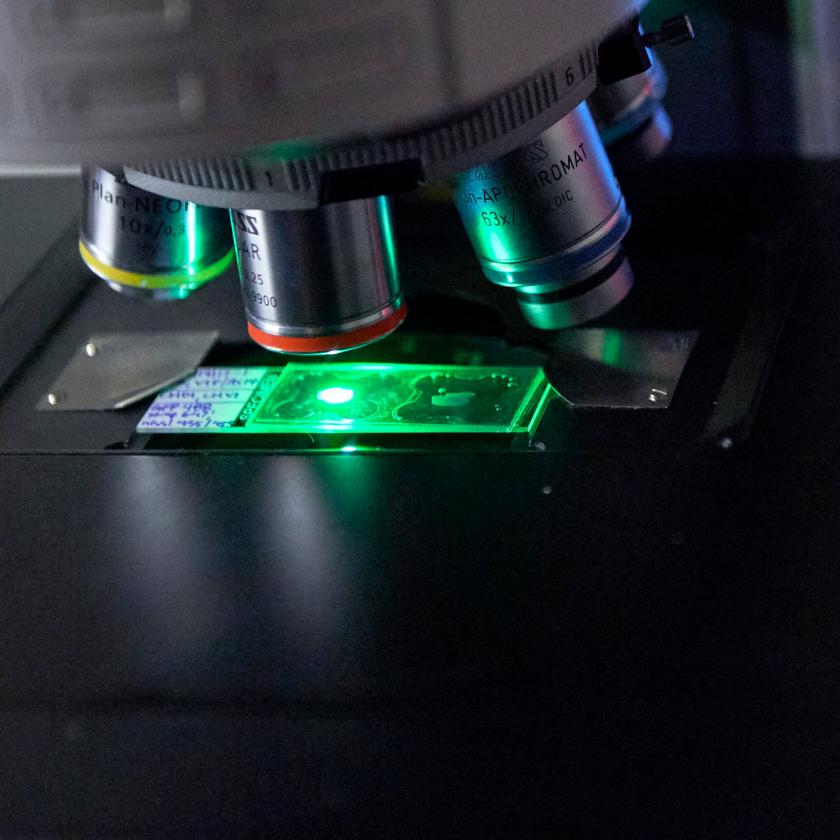 Additional Resources for Postdocs