Neuroscience Institute Education
Neuroscience Research Associates Program

Neuroscience Research Associates Program
At NYU Langone's Neuroscience Institute, our research associates gain valuable technical skills and research experience before moving on to advanced degree programs, and ultimately, a career in biomedical science.
Our research associates have access to the following:
an intellectually stimulating and collegial environment
state-of-the-art technology and resources
research projects led by world class scientists in a range of disciplines that includes molecular biology, biochemistry, genetics, physiology, cognition and behavior, sensation and perception, and systems neuroscience
We foster a diverse, inclusive, and supportive community to help our research associates excel in their career paths.
Research Associates Program Events
As part of the Research Associates Program, we offer a series of events that support the transition from research associate to graduate student.
Graduate School Admissions Panel
Each year we host a panel with faculty from both uptown and downtown campuses to discuss the application process. Our faculty provide insight into what they look for in an applicant, how to craft a personal statement, and what value they place on different areas of an application.
Personal Statement Workshop
To assist with graduate school applications, we host a Personal Statement Workshop where your essay can be peer-reviewed.
Do's and Don'ts of Interviewing Panel
Every year we select a panel of our grad students to share their interviewing experience and provide pointers on how to interview. Topics cover how formal is an interview, what questions to ask current lab members, and how in depth should you discuss your research.
Research Associate Roundtable
Our research associates meet bimonthly to discuss their current research and hone their presentation skills.
Wellness Series
We host a monthly meeting to discuss issues, encourage personal development, and foster community through meetings and planned activities.
Personal and Professional Development Opportunities
In addition to supporting future science careers, we also empower our research associates through personal and professional development. Our trainees are invited to participate in our weekly Group Meeting, Joint Neuroscience Colloquia series, and Seminars by Postdocs in Neuroscience: Extramural Series (SPiNES). These events provide a chance for research associates to engage with the neuroscience community. Through our speaker series you are exposed to different areas of neuroscience across trainee levels (grad students, postdocs, and even external principal investigators) and have the opportunity to ask questions.
Our future events will include workshops on time management, cultivating a competitive CV, mentoring, and cultural sensitivity trainings.
As a member of the NYU Langone organization, you will be eligible for benefits.
How to Apply
The application portal opened on February 1, 2021, and we encourage all interested students and recent graduates to apply. Applications are accepted through May 31, 2021.
Apply to our Research Associates Program.
Applicants should upload a CV, a one-page statement of purpose, and two letters of recommendation. You will be asked to provide the contact information for your two recommenders, and we will contact them to request that they upload their letters.
If you have questions about the program or the application process, please email Gabriela Serrano, project coordinator, at gabriela.serrano@nyulangone.org.
Participating Labs
Below are the labs participating in the 2021 Research Associates Program. Please note that additional labs may be added throughout the year.
Basu Lab
The laboratory of Jayeeta Basu, PhD, focuses on understanding the cellular and circuit mechanisms underlying spatial navigation and long-term memory processing. The lab uses in vitro and in vivo electrophysiology and imaging, optogenetics, and pharmacogenetics to parse the role of different neuron types in information storage and retrieval and generation of adaptive learnt behaviors. We use model systems including animal models, such as mice, and human tissue resected from patients with epilepsy and brain tumors.
Our main research activities include the following:
As part of our Human Epilepsy Project, in collaboration with NYU Langone's Comprehensive Epilepsy Center, responsibilities include coordinating with patients and teams from neurosurgery and clinical pathology to obtain and transfer live patient-derived brain tissue from the hospital to the lab, and generating organotypic slice cultures from these tissue samples.
Research associates link pathophysiological deficits seen in humans to mouse models of neurological disorders such as epilepsy and Alzheimer's disease. Research experiments involve running stereotaxic surgeries, multi-electrode electrophysiology and fiberoptic imaging in mice during behavioral tasks, implementing animal tracking systems, fluorescence imaging, and volumetric neuronal reconstruction and circuit mapping.
We seek someone with a strong background in molecular and cellular biology, neuroscience, genetics, or immunology. Learn more about the Basu Lab.
Burden Lab
The laboratory of Steven J. Burden, PhD, uses molecular genetics, biochemistry, and structural biology to understand how neuromuscular synapses form during development and how synapses are maintained and stabilized in adults. We are interested in a technician who has experience with molecular biology and biochemistry, possibly including protein purification. A minimum commitment of two years is required. Learn more about the Burden Lab.
Carter Lab
The laboratory of Adam Carter, PhD, focuses on neurons, synapses, and circuits in the prefrontal cortex, nucleus accumbens, and related brain regions. We study how different populations of neurons communicate in their local and long-range networks, examine how different neurons and synapses are regulated by dopamine and other neuromodulators, and determine how these circuits are impacted by chronic exposure to drugs of abuse and stress.
A position is available for a part-time or full-time research technician. Responsibilities include animal husbandry and surgeries, histology and fluorescence microscopy, and behavioral studies that incorporate in vivo photometry, electrophysiology, and two-photon microscopy, with the opportunity to be closely integrated into ongoing projects in the lab. Other key activities include ordering supplies and organizing lab databases. Strong candidates have a bachelor's degree in neuroscience or a related discipline, previous research experience, good organizational skills, and is able to commit for one to two years. Learn more about the Carter Lab.
Constantinople Lab
The laboratory of Christine Constantinople, PhD, studies the mechanisms by which neural circuits compute and represent cognitive variables subserving decision-making. We are particularly interested in value-based decision-making behaviors, and our long-term vision is to understand the synaptic and circuit basis of neural computations guiding economic decision-making. We use high-throughput training of rats to combine sophisticated behavioral paradigms with large-scale electrophysiology, imaging, and circuit perturbation techniques including pharmacology and optogenetics. In parallel, we use in vivo whole-cell recordings and paired recording experiments to characterize the connectivity and circuit logic of the brain regions we study. We are looking for a highly motivated research technician to assist with animal training and lab management duties. There is also an opportunity to conduct an independent research project, which can include anatomy or photometry experiments, and/or computational modeling. Learn more about the Constantinople Lab.
Evrony Lab
The laboratory of Gilad D. Evrony, MD, PhD, is a new lab at NYU Langone whose mission is to understand the mechanisms by which the genome builds the brain and to identify the molecular–genetic defects underlying neuropsychiatric diseases whose causes are not known. The lab is focused on creating foundational new technologies for genomics and neuroscience in order to answer these questions. We are looking for individuals who would like hands-on experience in creating new technologies to study the brain and the genome. This role provides solid training experience for a future career in medicine or research. Responsibilities include independently designing and carrying out molecular biology experiments, providing general research support for graduate students and postdocs, and maintaining laboratory supplies. Applicants must have a bachelor's degree in a field of science or engineering and be able to commit to the role for two years. Applicants should also be motivated, organized, detail oriented, and work well in interdisciplinary collaborative teams. Previous research experience and good communication skills are a plus. Learn more about the Evrony Lab.
Flinker Lab
The laboratory of Adeen Flinker, PhD, employs various experimental, machine learning, and signal processing approaches to elucidate speech and language networks based on neurosurgically acquired signals recorded directly from the human brain. Our goal is to further our understanding of how the human cortex supports speech perception and production while providing better tools for clinicians to map function prior to surgery. Candidates should have an undergraduate degree in neuroscience, psychology, computer science, engineering, or a related field. The position will require learning signal processing and advanced programming, so experience in Python/Matlab/R is a plus. Learn more about the Flinker Lab.
Kang Lab
The lab of Un Jung Kang, MD studies the neurological dysfunctions that cause Parkinson's disease symptoms, the mechanisms by which therapeutics provide benefit, and how chronic use of dopaminergic drugs cause debilitating complications including dyskinesia. We use a variety of targeted functional manipulations and recording techniques in rodent models to interrogate relevant brain circuits to understand how they change in pathological conditions. We are seeking a highly motivated research associate to contribute to our research efforts by facilitating general laboratory operations and working with senior lab members on current projects. Experience with animal research is preferred. Responsibilities include maintaining mouse colonies, DNA genotyping, assisting in animal behavior experiments, and assisting in brain slice imaging experiments. The research associate also has opportunities to learn data analysis techniques. Successful applicants must have a bachelor's degree in biomedical sciences or a related field and make a two-year commitment. Learn more about the Kang Lab.
Lin Lab
The laboratory of Dayu Lin, PhD, focuses on understanding the neural mechanisms of social behaviors, including aggression, maternal behaviors, and sexual behaviors. We use a wide range of molecular, functional manipulation and recording tools. We are seeking a highly self-motivated individual to join the lab as a research associate. The main responsibility of the job includes ordering reagents and equipment, maintaining mouse colonies, genotyping, assisting with animal protocols, and maintaining normal lab operation. The individual is also expected to carry out some wet bench experiments and has the opportunity to conduct independent project, if desired. Individuals with experience in lab management and animal research are preferred. We require a two-year minimum commitment. Learn more about the Lin Lab.
Long Lab
The laboratory of Michael A. Long, PhD, is looking for a research associate to investigate the relationship between neural circuit function and vocal behavior. In this role, the successful candidate will participate in fast-paced research projects that involve in vivo imaging and electrophysiology as well as behavioral analysis. Those with linguistics or human electrophysiology backgrounds may also have the option of working with intracranial data sets examining speech planning and perception. Quantitative training required. Learn more about the Long Lab.
Peron Lab
The laboratory of Simon Peron, PhD, is interested in the circuit basis of perception. We use a combination of two-photon calcium imaging, head-fixed behavior, optogenetics, and optical cellular resolution perturbation approaches to study cortical function in mouse models at circuit and behavioral levels. The Peron Lab seeks a full-time research technician whose responsibilities include mouse behavioral training, chronic cranial window implant and viral injection surgeries, and maintenance of the mouse colony. Applicants should have a bachelor's degree, be motivated to perform research, and be prepared to make a two-year commitment. Learn more about the Peron Lab.
Rinberg Lab
The laboratory of Dmitry Rinberg, PhD, studies how olfactory information is represented in the brain, and how the brain extracts information relevant for behavior. Our lab uses a wide range of techniques including imaging, electrophysiology, and behavioral experiments coupled with optogenetic stimulation (including two-photon holography) to understand how spatiotemporal neural codes are read by the brain and evoke behavior. We are looking for a research associate to assist with behavioral and imaging experiments under the supervision of a senior researcher. The candidate will have the opportunity to participate in exciting new projects and learn new techniques. The ideal candidate will have previous experience working in a lab and be able to make a two-year commitment. We prefer someone with a background in neuroscience and familiarity with computer programming languages (Python, MATLAB). Learn more about the Rinberg Lab.
Schoppik Lab
The laboratory of David Schoppik, PhD, studies the development, function, and dysfunction of the vestibular system. We wonder about things such as "How do you build a brain that can balance a body?" and "How can we use what we know about balance to understand brain disorders?" We use an exciting and powerful model system, baby zebrafish, to make progress on these fundamental questions. We are looking for someone who is excited to be part of a supportive team of bright and capable scientists. Previous technicians have published their own papers, built microscopes, and recorded electrical activity from neurons while a fish was trying to balance. They have gone on to either PhD or MD programs. For this position, temperament is more important than any particular skill: you need to be honest, excited to learn new things, and comfortable making mistakes. It helps if you can already code (any language), but it is more important that you're willing to learn. Learn more about the Schoppik Lab.
Shoham Lab
The laboratory of Shy Shoham, PhD, is seeking a research associate. The Neural Interface Engineering Lab (NIEL) at NYU Langone aims to develop groundbreaking neuroimaging and neuromodulation technologies for clinicians and researchers. We are part of the newly established Tech4Health Institute, which strives to develop novel medical and research technologies for the NYU and NYU Langone community. We are looking for a full-time research associate to support this goal. Candidates with a myriad of technical skill sets will be considered, including biological and physical sciences, as well as engineering disciplines. Candidates must be organized, communicate effectively with members of the lab, and work closely with the lab manager on day-to-day lab operations. Applicants must have at a minimum a bachelor's degree in biomedical engineering, biology, neuroscience, physics, computer sciences, or similar, and should be scientifically curious and motivated to contribute to the research process.
Sigurdsson Lab
The laboratory of Einar M. Sigurdsson, PhD, is seeking a research associate to work on a collaborative project with the laboratory of Hyung Don Ryoo, PhD. We seek a candidate with a BS, an MS, or an equivalent degree and a background in Drosophila genetics to participate in studies on pathogenesis of tauopathies, such as Alzheimer's disease, and to examine tau-targeting therapies in Drosophila models. Opportunities exist for conducting similar experiments focusing on α-synuclein, and to advance these studies to related human cellular and mouse models. Learn more about the Sigurdsson and Ryoo labs.
Stavropoulos Lab
The laboratory of Nicholas Stavropoulos, PhD, is seeking a full-time research technician to perform research on the molecular mechanisms that regulate sleep. Our studies use the fruit fly Drosophila to characterize genes and neuronal circuits underlying sleep-wake cycles. The successful applicant will perform research and work closely with the principal investigator and a small group of researchers. In addition to the main focus in research, the successful applicant will perform general lab duties. A bachelor's degree in science and previous laboratory experience are required; emphasis in molecular biology, genetics, biochemistry, or neuroscience is preferred. Candidates should be highly motivated and enthusiastic about research, and able to work collaboratively as well as independently in a dynamic environment. This is an ideal opportunity for those seeking training for careers in scientific research and medicine. Learn more about the Stavropoulos Lab.
Tritsch Lab
The laboratory of Nicolas Tritsch, PhD, is seeking a full-time research associate to help with our efforts understanding how large ensembles of brain cells make sense of the sensory world to best inform our actions. We use a combination of state-of-the-art experimental approaches in rodents, including multiphoton fluorescence microscopy, high-channel count silicone probe recordings, three-dimensional kinematic analyses, and closed-loop optogenetic manipulations. We are looking for scientifically curious and self-motivated candidates with a bachelor's degree in mathematics, physics, engineering, or computer science or equivalent to join our team. Candidates with a background in biomedical sciences will be considered provided they have some programming experience. Responsibilities include writing code in MATLAB or Python to analyze and curate large electrophysiological and image-based data sets, contributing to the design and assembly of recording equipment, carrying out and interpreting experiments, presenting findings at meetings, and publishing biomedical research articles. Applicants should be prepared to make a two-year commitment. Learn more about the Tritsch Lab.
Research Associates Program By the Numbers
87
Applicants participated in the 2020 cycle
27
Research Associates currently working in 13 labs
89
Percent of participants who advanced to science-related careers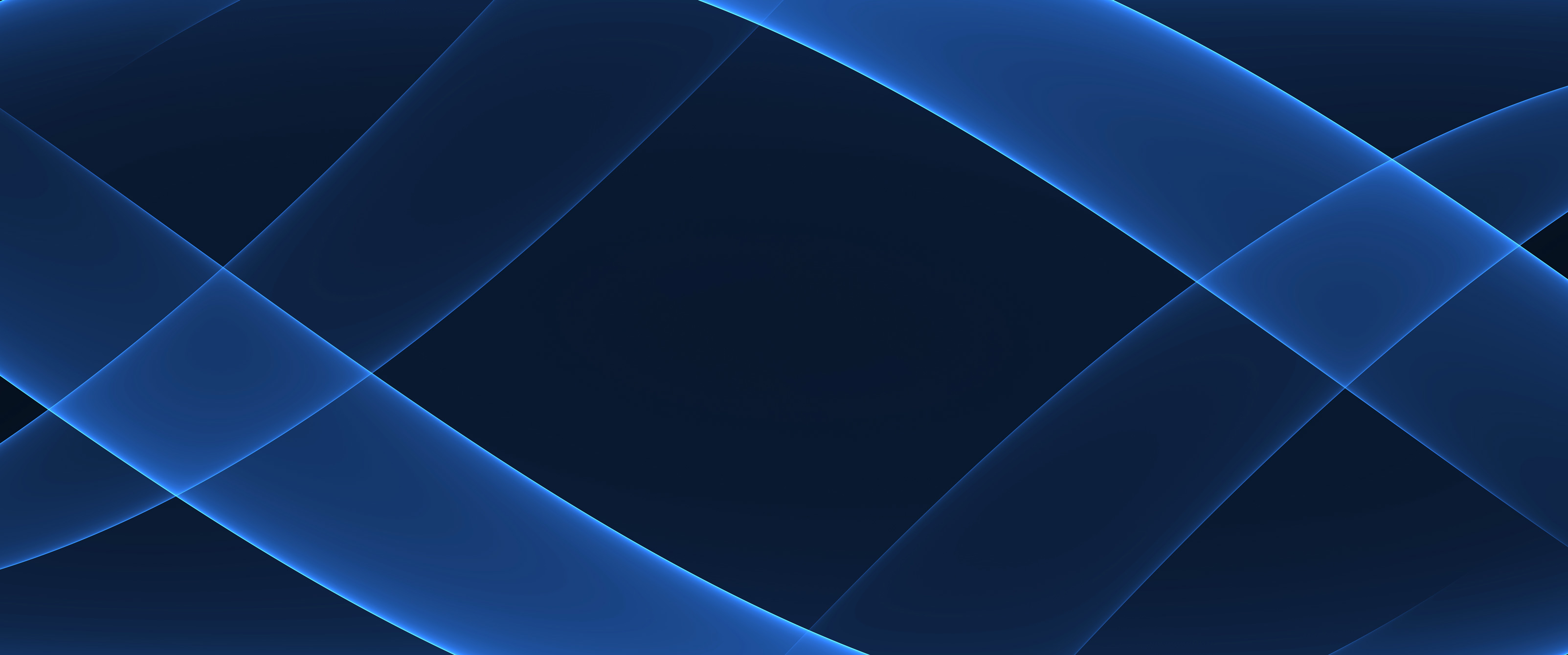 Post-Program Placement in 2018