Neuroscience Institute Education
Neuroscience Research Associates Program

Neuroscience Research Associates Program
At the Neuroscience Institute, our research associates gain valuable technical skills and research experience before moving on to advanced degree programs, with the aim of a career in biomedical science.
Our research associates (RAs) have access to the following:
an intellectually stimulating and collegial environment
state-of-the-art technology and resources
research projects led by world class scientists in a range of disciplines that includes molecular biology, biochemistry, genetics, physiology, cognition and behavior, sensation and perception, and systems neuroscience
We foster a diverse, inclusive, and supportive community to help our research associates excel in their career paths.
Research Associates Program Events
As part of the Research Associates Program, we offer a series of events that support the transition from research associate to graduate student. We also host events that empower our research associates through personal and professional development.
Graduate School Admissions Panel
Each year we host a panel with faculty from both uptown and downtown campuses to discuss the application process. Our faculty provide insight into what they look for in an applicant, how to craft a personal statement, and what value they place on different areas of an application.
Personal Statement Series
To assist with graduate school applications, we host a Personal Statement Seminar where we discuss key elements of the essay. The seminar is followed by a Peer Review Workshop to polish statement drafts.
Dos and Don'ts of Interviewing Panel
Every year we select a panel of our grad students to share their interviewing experience and provide pointers on how to interview. Topics cover how formal is an interview, what questions to ask current lab members, and how in depth should you discuss your research.
Research Associates Program Roundtable
Our research associates meet quarterly to discuss research and hone their presentation skills.
Wellness Series
Research associates meet to discuss issues, encourage personal development, and foster community through planned activities.
Activities have included workshops on cultivating a competitive CV, science storytelling, financial literacy, and goal-setting.
Our trainees are invited to participate in our weekly Group Meeting, Joint Neuroscience Colloquia series, and Seminars by Postdocs in Neuroscience: Extramural Series (SPiNES). These events provide a chance for research associates to engage with the neuroscience community. Through our speaker series you are exposed to different areas of neuroscience across trainee levels (grad students, post docs, and even external principal investigators) and have the opportunity to ask questions.
As a member of the NYU Langone organization, you will be eligible for benefits. Research associate salaries range from $42,500 to $45,000 per year. We encourage all interested students and recent graduates to apply, and we accept international applicants on a case-by-case basis.
How to Apply
The application portal for the upcoming cycle will open on January 20, 2023.
The deadline to apply is Friday, April 14, 2023. All application materials must be submitted by the deadline to be considered.
You will need the following to apply:
CV
a one (1) page statement of purpose
two (2) letters of recommendation are required.

You will be asked to provide the contact information for your two recommenders, and we will contact them directly to upload their letters.
Apply via our online application portal.
For questions about the program or the application process, please email Gabriela Serrano, Project Coordinator, at gabriela.serrano@nyulangone.org.
Participating Labs
Below are the labs participating in the 2023 Research Associates Program. Please note that other labs may be added to this list throughout the cycle. Should a lab join mid-cycle which you are interested in, please reach out to gabriela.serrano@nyulangone.org.
Chakravarti Lab
We are seeking an RA to join the laboratory of Aravinda Chakravarti, PhD, in the Center for Human Genetics and Genomics. Our lab utilizes high-throughput genetic, functional genomic, and computational technologies to dissect the underlying etiologies of complex human diseases. This position will play a critical role in the lab's functional studies of Hirschsprung disease, a disorder affecting the enteric nervous system, as well as studies of autism and cardiovascular diseases. The RA will be involved in generating targeted mouse and cell models to decipher the functional consequences of Hirschsprung disease gene mutations. The RA will also be involved in running and optimizing various genomic assays, including but not limited to, single cell RNA-seq, ATAC-seq, and CUT&RUN. The responsibilities of the role also include performing basic laboratory techniques and a variety of experiments under supervision of the lab manager. Additionally, they will contribute to the organization of the lab and provide support for experimental research, including general mouse colony maintenance, such as breeding and genotyping. Learn more about the Chakravarti Lab.
Constantinople Lab
The laboratory of Christine Constantinople, PhD, studies the mechanisms by which neural circuits compute and represent cognitive variables subserving decision-making. We are particularly interested in value-based decision-making behaviors, and our long-term vision will be to understand the synaptic and circuit basis of neural computations guiding economic decision-making. We use high-throughput training of rats to combine sophisticated behavioral paradigms with large-scale electrophysiology, imaging, and circuit perturbation techniques including pharmacology and optogenetics. In parallel, we use in vivo whole-cell recordings and paired recording experiments to characterize the connectivity and circuit logic of the brain regions we study. We are looking for a highly motivated research technician to assist with animal training and lab management duties. There is also an opportunity to conduct an independent research project, which can include anatomy or photometry experiments and/or computational modeling. Learn more about the Constantinople Lab.
Evrony Lab
The laboratory of Gilad D. Evrony, MD, PhD, is a new lab at NYU Langone whose mission is to understand the mechanisms by which the genome builds the brain and to identify the molecular–genetic defects underlying neuropsychiatric diseases whose causes are not known. The lab is focused on creating foundational new technologies for genomics and neuroscience in order to answer these questions. We are looking for individuals who would like hands-on experience in creating new technologies to study the brain and the genome. This role provides a solid training experience for a future career in medicine or research. Responsibilities include independently designing and carrying out molecular biology experiments, providing general research support for graduate students and postdocs, and maintaining laboratory supplies. Applicants must have a bachelor's degree in a field of science or engineering and be able to commit to the role for two years. Applicants should also be motivated, organized, detail oriented, and work well in interdisciplinary collaborative teams. Previous research experience and good communication skills are a plus. Learn more about the Evrony Lab.
Lin Lab
The laboratory of Dayu Lin, PhD, focuses on understanding the neural mechanisms of social behaviors, including aggression, maternal behaviors, and sexual behaviors. We use a wide range of molecular, functional manipulation, and recording tools. We seek a highly self-motivated individual to join the lab. Responsibilities include ordering reagents and equipment, maintaining mouse colonies, genotyping, assisting with animal protocols, and maintaining normal lab operation. The individual is also expected to carry out some wet bench experiments and has the opportunity to conduct an independent project, if desired. Individuals with experience in lab management and animal research are preferred. We require a two-year minimum commitment. Learn more about the Lin Lab.
Long Lab
The laboratory of Michael A. Long, PhD, is looking for a research associate to investigate the relationship between neural circuit function and vocal behavior. In this role, the successful candidate will participate in fast-paced research projects that involve in vivo imaging and electrophysiology as well as behavioral analysis. Those with linguistics/human electrophysiology backgrounds may also have the option of working with intracranial data sets examining speech planning and perception. Quantitative training required. Learn more about the Long Lab.
Mar Lab
The laboratory of Adam Mar, PhD, is seeking one or two research associates to join the lab. Research associates will gain experience in a wide range of techniques used in behavioral neuroscience and participate in a number of scientific research projects. The position entails conducting behavioral experiments coupled with pharmacological, imaging, and/or optogenetic techniques; coding behavioral tasks to measure motivation or cognition; processing samples; and acquiring, statistically analyzing, interpreting, and reporting data in a scientific format for scientific presentation or publication. The candidate is also expected to manage colony maintenance associated with experiments and other common research/lab related job duties as assigned.
Nelson Lab
The laboratory of Anders Nelson, PhD, at NYU's Center for Neural Science seeks to hire a research associate to help investigate the roles of the brain and spinal cord in skilled behavior. The Nelson Lab uses a wide range of cutting-edge techniques, including anatomical circuit tracing, patch-clamp electrophysiology, optogenetics, multiphoton calcium imaging, and skilled behavioral assays. Responsibilities will include animal husbandry, stereotaxic surgery, animal behavioral training, histological processing, and general laboratory support. The candidate would participate in experimental design, data collection, and analysis, and would have opportunities to learn a wide range of experimental techniques and collaborate with other investigators. Applicants must have a BA or BS in a relevant science or engineering field, previous research experience, and should be highly motivated, scientifically curious, and organized. A proficiency in coding is desirable. A minimum commitment of two years is required. Learn more about the Nelson Lab.
Salzer Lab
The laboratory of James L. Salzer, MD, PhD, is looking for a research associate to join a major research program focused on characterizing the interactions of Schwann cells in peripheral nerves and oligodendrocytes in the central nervous system with axons during development and in mouse models of demyelinating disease. The research associate will be supervised by a senior scientist and Dr. Salzer. The position involves generating and characterizing genetically modified mouse lines, including by RNAseq and proteomic approaches. Prior experience with mouse husbandry, perfusion and sectioning, immunofluorescence analysis, or molecular biology is helpful but not essential. Research associates in the lab are also expected to assist with ordering lab supplies, maintaining lab stocks, and completing lab regulatory forms. Learn more about the Salzer Lab.
Schneider Lab
The laboratory of David Schneider, PhD, studies how sensory, motor, and learning systems within the brain interact to store memories, predict the future, and guide behavior. Research associates will help run behavioral experiments, collect data, perform data analysis, learn surgical and electrophysiology techniques, and be part of a collaborative team. We are looking for a two-year commitment from individuals who want hands-on experience studying the brain and animal behavior. A bachelor of science degree in neuroscience, biology, computer science, engineering, or a related field is required. We prefer someone with previous experience working with mice and programming experience (such as MATLAB, Python). Learn more about the Schneider Lab.
Shoham Lab
The laboratory of Shy Shoham, PhD, is seeking two research associates. The Neural Interface Engineering Lb (NIEL) at NYU Langone aims to develop groundbreaking neuroimaging and neuromodulation technologies for clinicians and researchers. We are part of the Neuroscience Institute and the Tech4Health Institute, which strives to develop novel medical and research technologies for the NYU and NYU Langone community. We are looking for a full-time research associate to support this goal. Candidates with a myriad of technical skill sets will be considered, including biological and physical sciences, as well as engineering disciplines. Candidates must be organized, communicate effectively with members of the lab, and work closely with the lab manager on day-to-day lab operations. Applicants must have at a minimum a bachelor's degree in biomedical engineering, neuroscience, physics, computer sciences, or similar, and should be scientifically curious and motivated to contribute to the research process.
Tsien Lab
The laboratory of Richard Tsien, DPhil, has a broad interest in neurotransmission and synaptic plasticity, with an emphasis on ion channels and neurochemicals/neuropeptides. We use approaches at multiple levels ranging from molecular biology to electrophysiology to behavioral analyses to pursue both fundamental and clinically relevant questions. Some of the questions we are actively studying in the lab include: how is memory formed and maintained at the synaptic level? What is the push-and-pull logic guiding the wiring of our brain circuit? Why are some people more prone to neuropsychiatric disorders such as schizophrenia, bipolar disorder, and depression? How does cannabis treat drug-resistant epilepsy? We are looking for a highly motivated research associate to assist with molecular cloning, tissue culture, and other lab management duties. The applicant will receive additional on-the-job training and other career development mentoring. Applicants must have a BS or BA in biomedical, physical, or natural sciences. A minimum commitment of two years is desired. Learn more about the Tsien Lab.
Learn more about open positions at the Neuroscience Institute.
Research Associates Program By the Numbers
64
Applicants participated in the 2022 cycle
30
Research associates worked in 20 labs across 2 campuses
95%
Advanced to graduate school or a STEM career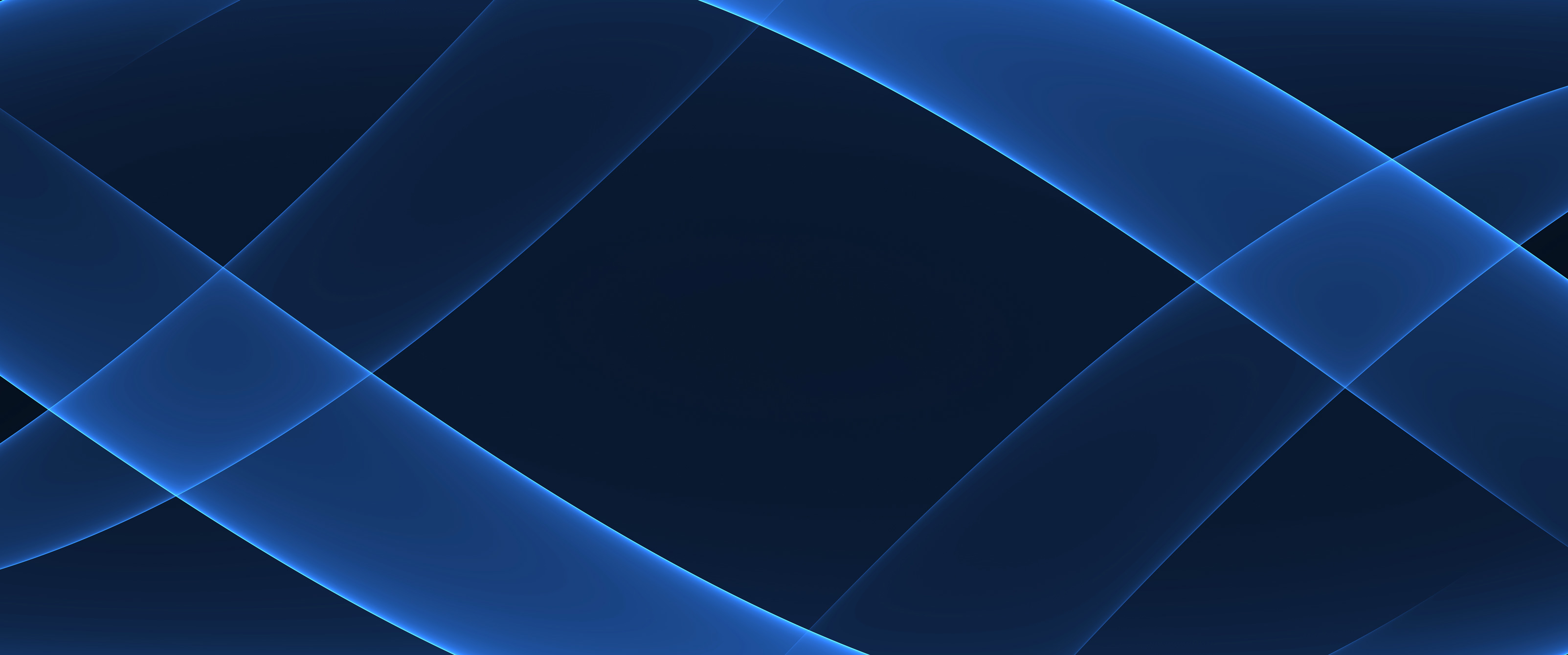 Post-Program Placement