Neonatology Education
Neonatology Fellowship
NYU Langone's Division of Neonatology offers a three-year, Accreditation Council for Graduate Medical Education–accredited fellowship in neonatal–perinatal medicine, with training in two neonatal intensive care unit (NICU) locations: the NICU at Tisch Hospital and the NICU at NYC Health + Hospitals/Bellevue. Training in clinical care as well as basic science and clinical research is provided through comprehensive programs designed for fellows who are interested in a career in neonatology.
Neonatal Clinical Care Training
Fellows develop competence in the management of critically ill neonates, which include techniques of neonatal resuscitation, venous and arterial access, endotracheal intubation, preparation for transport and the actual transport of critically ill infants, ventilatory and cardiovascular support, continuous monitoring, temperature control, nutritional support, selective cooling for hypoxic ischemic encephalopathy (HIE) patients, clinical management of neonatal extracorporeal membrane oxygenation (ECMO) patients, long-term developmental assessment tools such as Bayley 4 tests, and general principles of critical care.
Through a joint venture with City University of New York, fellows have access to neonatal simulation training, including mock codes and procedural training, at the New York Simulation Center for the Health Sciences (NYSIM). Fellows practice airway management, chest tube placement, needle aspiration, and electroencephalogram electrode placement at procedural skill stations. In megacode scenarios with high-fidelity mannequins, you perform a variety of procedures, such as perinatal depression for HIE. Fellows also learn how to manage hydrops fetalis, difficult and emergent airways, and abdominal wall defects.
Fellows train in the outpatient Neonatal Comprehensive Care Program and cardiac follow-up clinic, which provide multidisciplinary evaluation services and comprehensive care for premature and low-birth-weight babies at risk for neurological or developmental problems, as well as those with cardiac conditions. Fellows also have the opportunity to complete a rotation at the Congenital Cardiovascular Care Unit (CCVCU).
Neonatal Research Training
In addition to clinical training, the fellowship includes 18 months of research. Fellows may pursue scholarly activity in a variety of areas including basic, clinical, or translational biomedicine; health services; quality improvement; bioethics; education; and public policy. They work with faculty mentors in neonatology and focus on bench-to-bedside research that translates basic scientific findings into therapeutic treatments for patients and increases understanding of disease processes and interventions.
Training in basic science or clinical research involves a series of scientific seminars in case management and research that help you present research ideas and clinical observations. Trainees also learn about grant preparation and research administration skills.
Funding is provided through the Stefan Bennett Fellowship Research Fund in Neonatology.
Neonatology Fellows
Fellows in the division help treat children and participate in research to prepare for a career in neonatology. They also mentor medical students conducting neonatology research projects though the Jack Cary Eichenbaum Summer Scholars Program.
Third-Year Fellows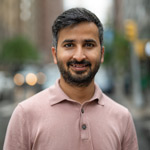 Kashif Iqubal, MD
Hometown: New Delhi, India
Residency: Flushing Hospital Medical Center
Favorite thing to do in New York City: Rooftop restaurants and going out with my co-fellows
Email: kashif.iqubal@nyulangone.org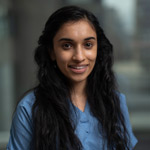 Gurpreet Kaur, MD
Hometown: Queens
Residency: SUNY Downstate Medical Center, Brooklyn
Favorite thing to do in New York City: Spend time with family and friends, bake, and make pizza
Email: gurpreet.kaur@nyulangone.org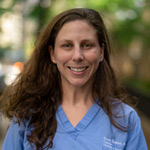 Sarah Meisler, MD
Hometown: New Rochelle, NY
Residency: NYU Langone Hospital—Long Island
Favorite thing to do in New York City: Being a foodie, enjoying restaurant week, and Central Park
Email: sarah.meisler@nyulangone.org
Second-Year Fellows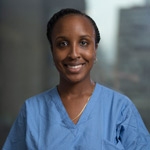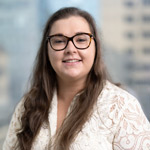 Tatiana Nuzum, MD
Hometown: Dublin, Ireland
Residency: Monmouth Medical Center, NJ
Favorite thing to do in New York City: Attend Broadway shows
Email: tatiana.nuzum@nyulangone.org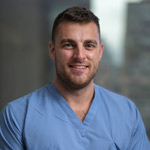 Cole Turner, DO
Hometown: Waynesfield, Ohio
Residency: Hackensack University Medical Center, NJ
Favorite thing to do in New York City: Attend Broadway musicals
Email: cole.turner@nyulangone.org
First-Year Fellow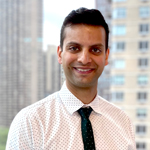 Aashish V. Shah, MD
Hometown: Dix Hills, NY
Residency: NYU Grossman School of Medicine
Favorite thing to do: Knicks games at MSG
Email: aashish.shah@nyulangone.org
Contact Us
For more information about the neonatal–perinatal medicine fellowship, contact Meena Casas, C-TAGME, education program manager, at meena.casas@nyulangone.org.