Internal Medicine Residency
Internal Medicine Residency Directors & Chief Residents

Internal Medicine Residency Directors & Chief Residents
Residency program directors in NYU Langone's Department of Medicine develop, oversee, and improve the Internal Medicine Residency with assistance from chief residents. Together, they ensure that both residents and faculty are equally represented in the decisions that shape the Internal Medicine Residency curriculum.
Our Leadership
The Internal Medicine Residency program directors provide residents with career development advice and guidance and establish fair processes for all who are involved to participate in determining the program's goals and expectations.
2020–21 Chief Residents
Selected for their exceptional clinical and leadership skills, chief residents serve as key mentors and advocates for other residents while supporting and upholding NYU Langone's trifold mission to serve, teach, and discover.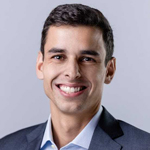 Samuel Cytryn, MD
Sam was born and raised in the Washington Heights neighborhood of Manhattan and attended Northwestern University, where he majored in creative writing. After graduating, he was an assistant teacher at an elementary school in the South Bronx where he taught 5th grade math. Sam attended Icahn School of Medicine at Mount Sinai.
Sam was drawn to NYU Grossman School of Medicine for residency by the diversity in its training environments, as well as by the strong mission of NYC Health + Hospitals/Bellevue. He will be staying on as the senior chief resident, after which he will be applying to a fellowship in hematology and oncology.
Outside of practicing medicine, Sam enjoys playing basketball and volleyball, and teaching his newly adopted pup silly tricks.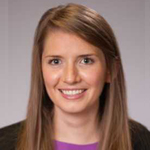 Róisín Finan, MD
Róisín was born in Dublin, Ireland, and moved to Atlanta in middle school. She stayed in the South for college and to attend Emory School of Medicine, where she appreciated the diversity of clinical settings and patient populations. Residency presented a great opportunity for a change in location, and with the goal of maintaining the diversity she experienced in medical school, NYU Grossman School of Medicine became an obvious choice.
She was drawn by the juxtaposition of NYU Langone Medical Center, Bellevue, and the VA NY Harbor Healthcare System, which provide incredible learning environments, made even better by the residents, leaders, and staff, not to mention the city itself!
Róisín is excited to stay on as an inpatient chief resident and hopes to use the year to delve deeper into her role as an educator. Following her chief residency year she hopes to continue a career in academic internal medicine. Outside of the hospital, Róisín enjoys baking, perusing the Union Square market, and trying to get past Tuesdays on the New York Times Crossword.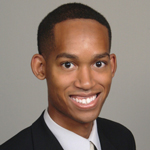 Alexander Jordan, MD
alexander.jordan@nyulangone.org
Alex was born in Manhattan and raised in Orlando, Florida. He spent approximately 52.41 percent of his childhood at Walt Disney World. He then went on to study biology at Massachusetts Institute of Technology (MIT). While at MIT, although he had considered a research career, he decided to become a physician. He thought this career choice would have a more immediate impact in patients' lives, after he had served as an emergency medical technician and a camp counselor for children who had parents battling cancer.
These experiences led him to medical school at the University of Pennsylvania, where he discovered a love for the process of developing a differential diagnosis, especially during his internal medicine clerkship. During the residency interview process, NYU Grossman School of Medicine's program stood out because of its diverse training settings and opportunity to work at Bellevue with underserved patient populations. Additionally, it was clear that the school valued applicants as people first and as excellent clinicians and researchers second.
Alex is excited to stay on as an inpatient chief resident, where he hopes to grow as both a teacher and leader and give back to the NYU Langone community. After this, he will enter a hematology and oncology fellowship with the goal of starting a career in academic oncology.
When he isn't at work, you might find Alex watching one of many TV shows, playing Xbox, running on the East River trail, sleeping, or traveling.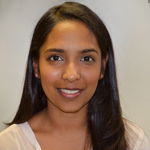 Pamela Boodram, MD
Pamela was born and raised in Brooklyn. She ventured all the way to Manhattan to attend NYU as an undergraduate, where she studied biology and English literature. She decided to discover life beyond New York City and completed a postbaccalaureate year at Temple University School of Medicine in Philadelphia, after which she stayed on for medical school.
Learning from the North Philadelphia patients at Temple allowed Pamela to see how significant a role medicine can play for underprivileged communities, going well beyond diabetes and heart failure management. It was her excitement to take on this role that brought her to the diverse communities of NYU Grossman School of Medicine's Internal Medicine Residency. She was certain she would find colleagues who share that same eagerness, and that proves true every day.
Pamela is excited to stay on as one of the inpatient chief residents, where she hopes to continue to develop her skills as a learner and teacher. Following her chief year, she plans to continue a career in academic internal medicine. Outside of the hospital, Pamela enjoys long (but infrequent) runs along the East River and baking, and is currently assembling endless amounts of furniture for her new apartment.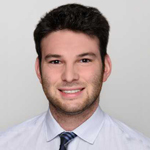 Greg Rubinfeld, MD
gregory.rubinfeld@nyulangone.org
After growing up in Queens, Greg travelled a few miles to the distant island of Manhattan, where he majored in English and American literature at NYU. He attended NYU School of Medicine, where the eclectic patient population and robust clinical opportunities inspired him to stay for residency.
Greg's enthusiasm for teaching and sharing his passion for medicine prompted him to serve as an inpatient chief resident at NYU Langone's Tisch Hospital. He aspires toward a career in academic cardiology, a field that he hopes will fulfill his interests in thrombosis and coronary artery disease.
When he is not in the hospital or at home with his wife and son, you might find him scuba diving wrecks along the East Coast, nose deep in classic literature, or playing pickup street hockey and collecting more bruises than he cares to admit.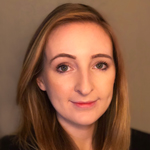 Jenny Whealdon, MD
jennifer.whealdon@nyulangone.org
Jenny was born and raised on Bainbridge Island in Seattle. She ventured to the East Coast to attend Haverford College, where she studied religion and theoretical chemistry. Jenny ultimately stayed in the Philadelphia area to attend the University of Pennsylvania School of Medicine. There, she developed an interest in behavioral economics and decision-making, particularly in the critical care setting.
NYU Grossman School of Medicine's Internal Medicine Residency program became an obvious choice for Jenny, who appreciates the variety of training environments, the strong sense of community among residents, and the opportunity to fulfill the age-old adage that "everyone should live in New York at least once."
Jenny is excited to stay on as outpatient chief resident at the VA NY Harbor Healthcare System, where she looks forward to the opportunity to further develop her skills as an educator. Following her chief year, she will be pursuing a career in pulmonary and critical care medicine. Outside of the hospital, Jenny enjoys runs in Central Park, home improvement projects, and tending to her windowsill microgreens garden.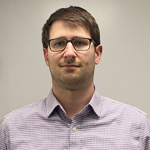 Orrin Pail, MD
Orrin was born and raised in Queens and has lived in New York City for almost his entire life, except for his undergraduate studies at the University of Michigan. Orrin studied business in college and spent a few years in management consulting before completing a postbaccalaureate and enrolling at Weill Cornell Medical College.
Orrin chose NYU Grossman School of Medicine's Internal Medicine Residency for its diverse clinical exposure and its inviting and dynamic faculty and residents. He decided to stay on for a chief year because of his passion for medical education and is excited for his role as outpatient chief resident in reshaping the Bellevue outpatient experience as the program emerges from the 2019 coronavirus disease (COVID-19) pandemic.
Orrin is married and has two young children. His daughter, Emi, is 3 years old, and his son, Sora, is 1. In his spare time, Orrin enjoys baking with Emi and perpetually redirecting Sora from opening random drawers and cabinets all over the apartment.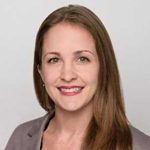 Kate Otto Chebly, MD, MPA
Kate grew up in Rhode Island and has been an NYU "lifer" after earning her undergraduate degree in international relations and a masters in health policy.
After working abroad in global health for several years—mostly in Indonesia and Ethiopia—she was inspired to become a primary care physician and focus on community health and underserved populations.
The service mission of Bellevue drew Kate into NYU Grossman School of Medicine's three-year MD program on a primary care track. During medical school, she also published a nonfiction book about her experiences in global service work, called Everyday Ambassador, and has continued writing throughout residency as an outlet for her love of the medical humanities.
Kate is thrilled to continue her experience as primary care chief resident. Outside of work, she can be found playing with her sweet baby boys (both born during residency) and working on research and writing about social determinants of health.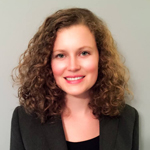 Scarlett Murphy, MD
scarlett.murphy@nyulangone.org
Scarlett was born and raised in North Carolina and carries a love of bluegrass, the Blue Ridge mountains, and the region's barbecue in her soul. She studied biology and religion at Davidson College before heading to medical school at the University of North Carolina at Chapel Hill, where she betrayed her family by becoming an avid Tar Heel fan.
After eight years of life in quaint college towns, she decided to take on life in the big city. NYU Grossman School of Medicine, with its diverse training sites and emphasis on social determinants of health, seemed like the perfect environment to continue her training after developing a love for caring for the underserved at UNC Medical Center, another safety net hospital.
Her passion for learning and general excitement about medicine inspired her to take on a year as the quality improvement and patient safety chief, during which she hopes to apply her passion for problem-solving and systems-level thinking. After the COVID-19 pandemic rocked the end of her residency, she is excited to troubleshoot new pathways and workflows in the institutions that were incredibly dynamic in the face of an unprecedented challenge. She plans to pursue a career in pulmonary and critical care medicine.
Outside of work, Scarlett enjoys jogging along the East River, picking around on her ukulele and guitar, catching up with her church family, and stealing a quick weekend trip out in nature whenever possible.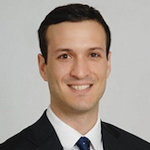 Ofer Fass, MD
Ofer was born and raised in Tucson, Arizona, and attended the University of Arizona, where he studied human physiology and molecular and cellular biology. Despite his love for Sonoran hotdogs and prickly pear jam, he left the desert for snowy New England to study medicine at Harvard Medical School.
While in medical school, Ofer became fascinated by the process of scientific inquiry and diagnostic reasoning. These interests, combined with the opportunity to work at diverse teaching hospitals, led him to apply and match into NYU Grossman School of Medicine's Internal Medicine Residency on the clinical investigator residency track.
Ofer will be staying as a chief resident at NYU Langone Hospital—Brooklyn, where he hopes to teach, learn, and inspire growth. Following chief year, he plans to pursue a gastroenterology fellowship and ultimately an academic career. Outside of medicine, Ofer enjoys eating his way through the East Village, obsessing over how to prepare the perfect pour-over coffee, and tending to his pet cactus.