Cytometry & Cell Sorting Laboratory Instruments & Services
Cellometer Auto 2000

The expert staff at NYU Langone's Cytometry and Cell Sorting Laboratory provides researchers with access to a Cellometer Auto 2000 cell viability counter. This instrument efficiently identifies and counts individual cells using bright-field and dual-fluorescence imaging. It automatically calculates and reports cell count, concentration, diameter, and viability.
The Cellometer Auto 2000 can detect green and red fluorescence, allowing for the use of acridine orange and propidium iodide, which, when combined, can distinguish live and dead cells.
Reserve this instrument using iLab (Kerberos ID and password required).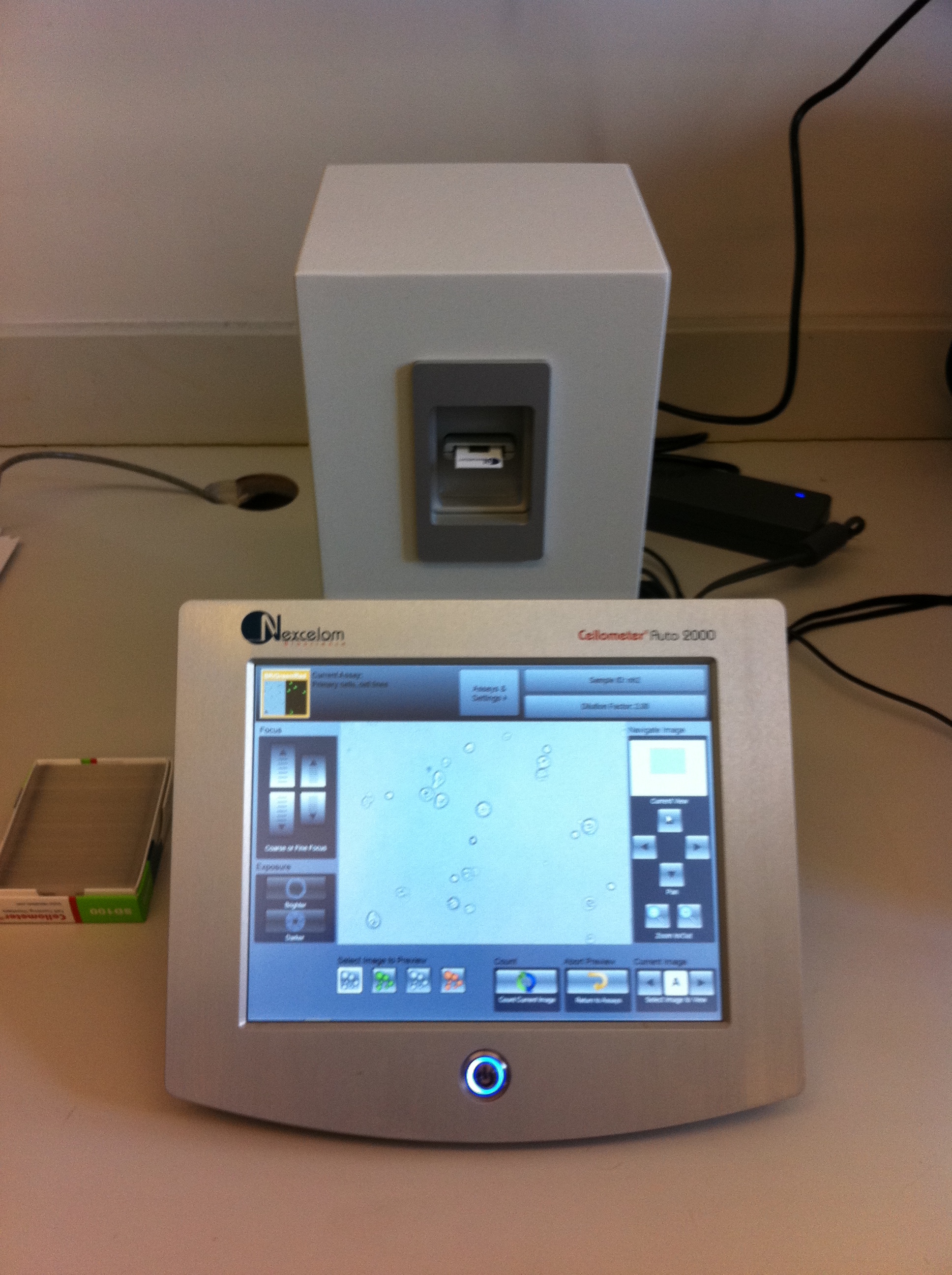 Cellometer Auto 2000 Location
NYU Langone
540 First Avenue
3rd Floor, Lab 9
Phone: 212-263-5907
Cellometer Auto 2000 Pricing
This instrument is self-serve and currently free for small amounts of samples. Please supply your own slides for larger batches.
Cellometer Auto 2000 Manufacturer Information
Read the manufacturer's information on the Cellometer Auto 2000, and order slides, if necessary.