Division of Advanced Research Technologies
Scientific Cores & Shared Resources
Division of Advanced Research Technologies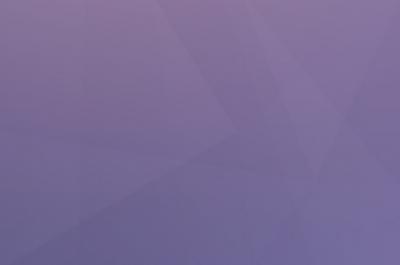 Scientific Cores & Shared Resources
Division of Advanced Research Technologies
NYU School of Medicine's Division of Advanced Research Technologies comprises core laboratories that are dedicated to facilitating basic, clinical, and translational research. Our scientists collaborate across academic disciplines and with partnering investigators from outside institutions and laboratories. 
Our team members recognize that the most complex problems in biomedical research require complex solutions—powerful technologies employed by experts who personify the ethos of collaboration as they conduct their studies with precision.
A diverse committee of faculty, core directors, and administrators provides strategic guidance, ensuring that our technology and practices enable our partners to perform more robust research.
What's New
Join us for our upcoming Antibody Reproducibility and Rigor Workshop.
Tuesday, September 26
11:30AM–1:00PM
Skirball Institute of Biomolecular Medicine, 2nd Floor Conference Room
Anthony Couvillion, PhD
Scientific Project Manager, Cell Signaling Technology
Katie Crosby, PhD
Head of Immunohistochemistry, Cell Signaling Technology
Randy Wetzel, PhD
Director of Cytometry, Cell Signaling Technology
This presentation and workshop offers the opportunity to hear from and interact with industry leaders who are actively working to solve the antibody reproducibility crisis brought to the forefront in the 2015 Nature article. By generating dependable reagents, and therefore reproducible results through rigorous validation methodology, scientific progress won't be jeopardized.
​Sponsored by: Cytometry & Cell Sorting Laboratory and Immunohistochemistry Laboratory​
Division of Advanced Research Technologies Administration
David Levy, PhD
Associate Dean, Division of Advanced Research Technologies
david.levy@nyumc.org

Sheenah Mische, PhD
Senior Director, Division of Advanced Research Technologies
sheenah.mische@nyumc.org

Susana Esquenazi, BS
Administrative Coordinator, Division of Advanced Research Technologies
susana.esquenazi@nyumc.org

Kristine Lluveras, BA
'Omics Program Coordinator, Division of Advanced Research Technologies
kristine.lluveras@nyumc.org

Kiki Nelson, BS
Director, Research Laboratory Operations
kiki.nelson@nyumc.org

Andrea Ohlsson, BA
Administrative Associate, Division of Advanced Research Technologies
andrea.ohlsson@nyumc.org

 

Tom Winner, MBA
Director, Finance and Administration, Office of Science and Research
thomas.winner@nyumc.org
Division of Advanced Research Technologies Advisory Committee
Jef Boeke, PhD
Professor, Department of Biochemistry and Molecular Pharmacology
Director, Institute for Systems Genetics
Bruce Cronstein, MD
The Dr. Paul R. Esserman Professor of Medicine, Department of Medicine
Professor, Department of Biochemistry and Molecular Pharmacology and Department of Pathology
Director, Program in Collaborative Research, Division of Translational Medicine, and Clinical and Translational Science Institute
Glenn Fishman, MD
The William Goldring Professor of Medicine, Department of Medicine
Professor, Department of Biochemistry and Molecular Pharmacology and Department of Neuroscience and Physiology
Vice Chair, Research, Department of Medicine
Director, Leon H. Charney Division of Cardiology
Ruth Lehmann, PhD
The Laura and Isaac Perlmutter Professor of Cell Biology and Chair, Department of Cell Biology
Director, Skirball Institute of Biomolecular Medicine
Director, Kimmel Center for Stem Cell Biology
Benjamin Neel, MD, PhD
Professor, Department of Medicine 
Director, Laura and Isaac Perlmutter Cancer Center
Richard Tsien, DPhil
The Druckenmiller Professor of Neuroscience and Chair, Department of Neuroscience and Physiology
Professor, Department of Neurology
Director, Neuroscience Institute
Itai Yanai, PhD
Professor, Department of Biochemistry and Molecular Pharmacology
Director, Institute for Computational Medicine