Ion Laboratory
Ion Laboratory Instruments

Ion Laboratory Instruments
NYU Langone's Ion Laboratory provides investigators with access to electrophysiology and other instrumentation to measure ion channel and transporter function.
Manual Patch Clamp Setup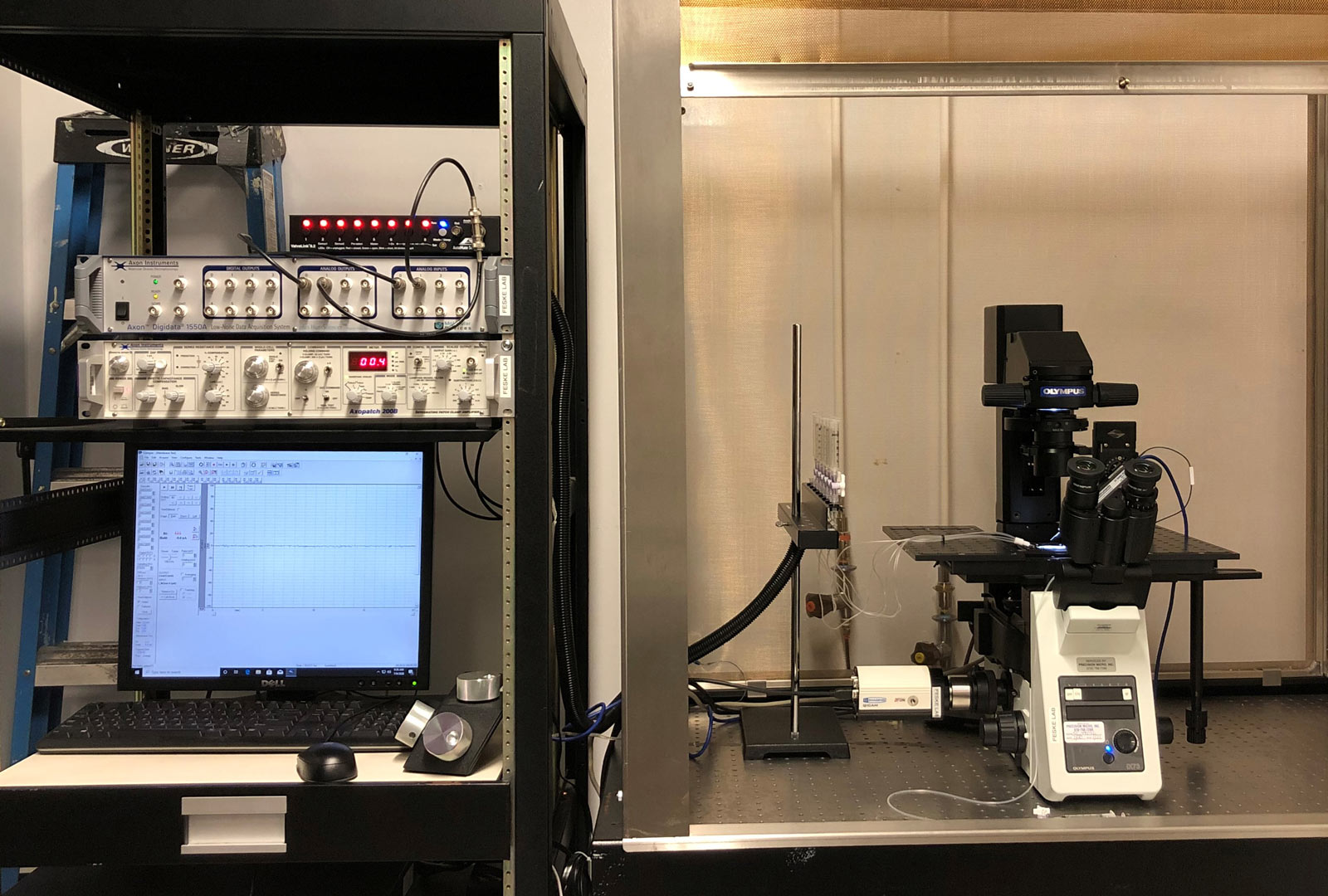 The IonLab is equipped with a manual patch clamp setup composed of an Olympus IX73 inverted microscope with fluorescent xenon light source; a Molecular Devices Axon™ Axopatch™ 200B ultra-low-noise patch clamp amplifier; a Molecular Devices 16-bit Digidata® 1550A low-noise data acquisition system; a Molecular Devices pCLAMP™ 10 data acquisition and analysis software suite; a Sutter Instrument® micromanipulator system (including one MP-285 manipulator mechanical, one MPC-200 controller, and one ROE-200 control unit); and an AutoMate Scientific ValveLink8® perfusion system. Overflow capacity is available using the patch clamp systems in the labs of Stefan Feske, MD, and William A. Coetzee, DSc.
CytoPatch™2 Automated Patch Clamp System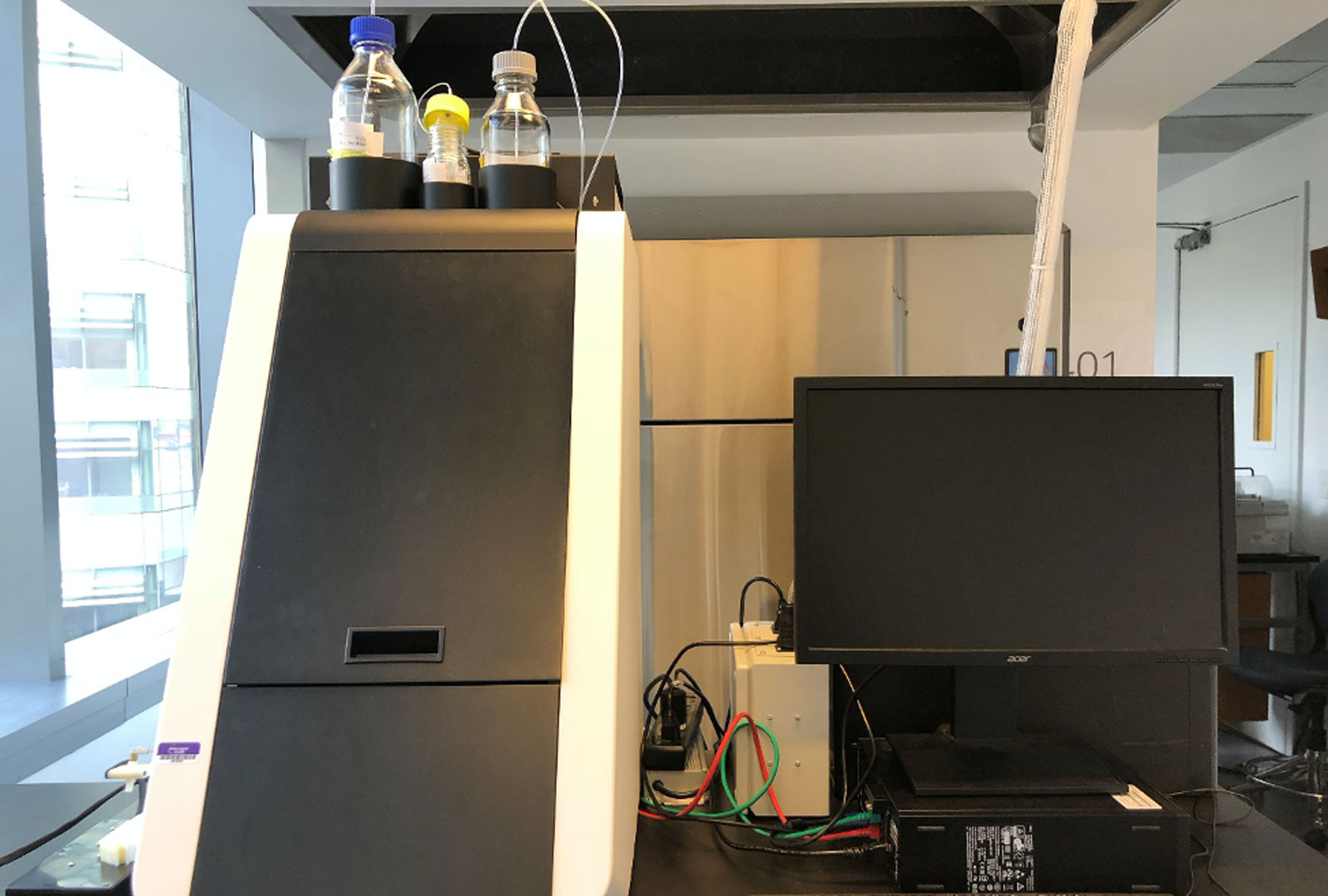 The Cytocentrics CytoPatch™2 four-channel automated patch clamp system is designed for acquiring high-fidelity patch clamp data at medium- to high-throughput. Specific features include the ability to simultaneously patch clamp four individual cells; a microfluidic device that allows for the formation of giga-ohm seals; a fully-integrated liquid handling system that enables extremely fast solution exchange (4 ms wash-in, 10 ms washout); no need for special sealing and "seal enhancing" solutions, thus avoiding the toxic effects of F− and Ca2+ on cell function and ion channel activity; and air temperature control within the instrument and separate temperature control of the recording position. The unit works with multiple cell types (cell lines, stem cells and derivatives, and primary cells) and channel types.
See additional information about the CytoPatch™2 automated patch clamp system.
FlexStation 3 Microplate Reader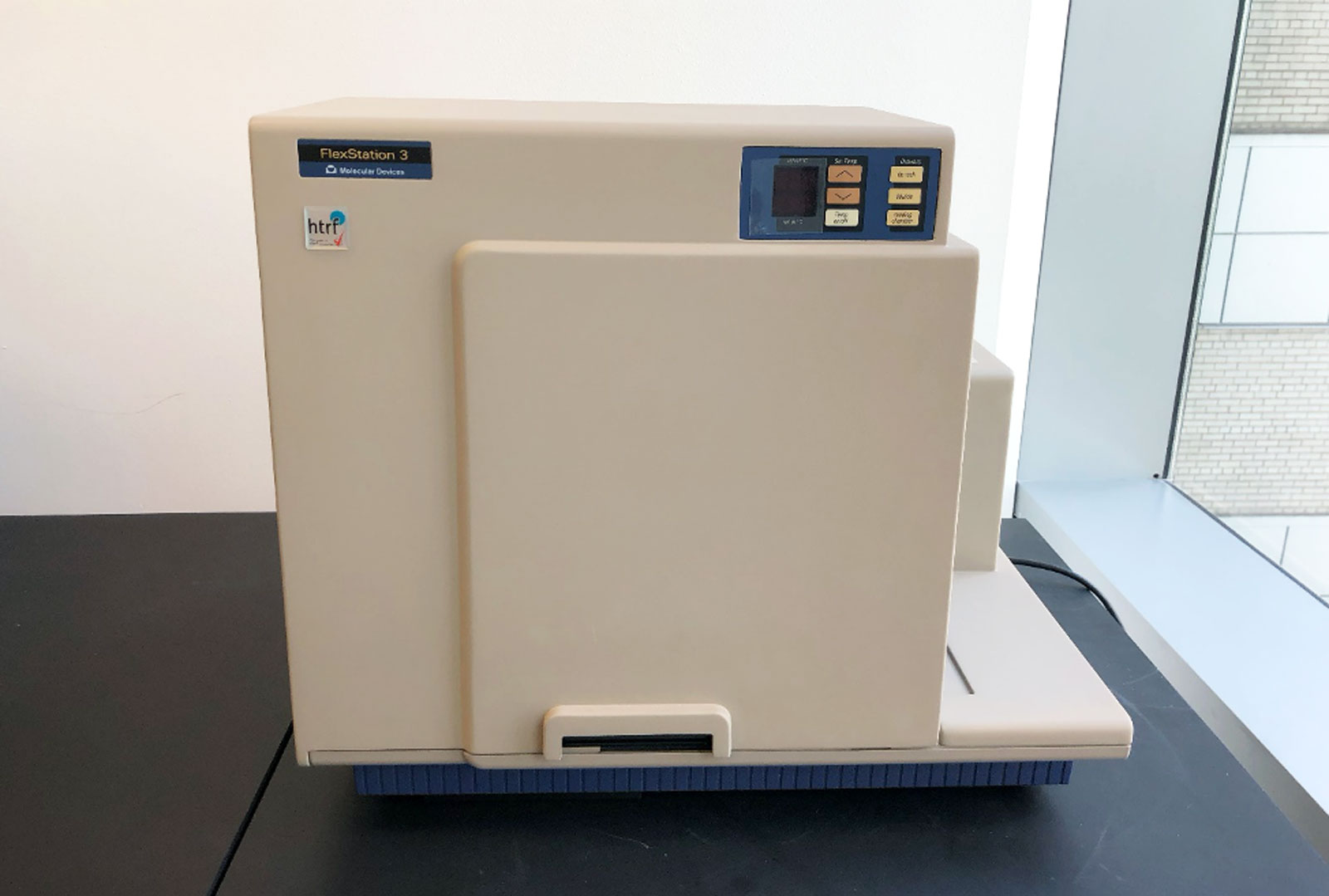 The Molecular Devices FlexStation® 3 microplate reader allows for measurements of fluorescence intensity, fluorescence polarization, luminescence, and time-resolved fluorescence. Programmable liquid handling allows for automated ratiometric, time-lapse measurements of the concentrations of ions such as Ca2+, Mg2+, Zn2+, and others in cells and organelles.
See additional information about the FlexStation® 3 microplate reader.
SURFE2R N1 Surface Electrogenic Event Reader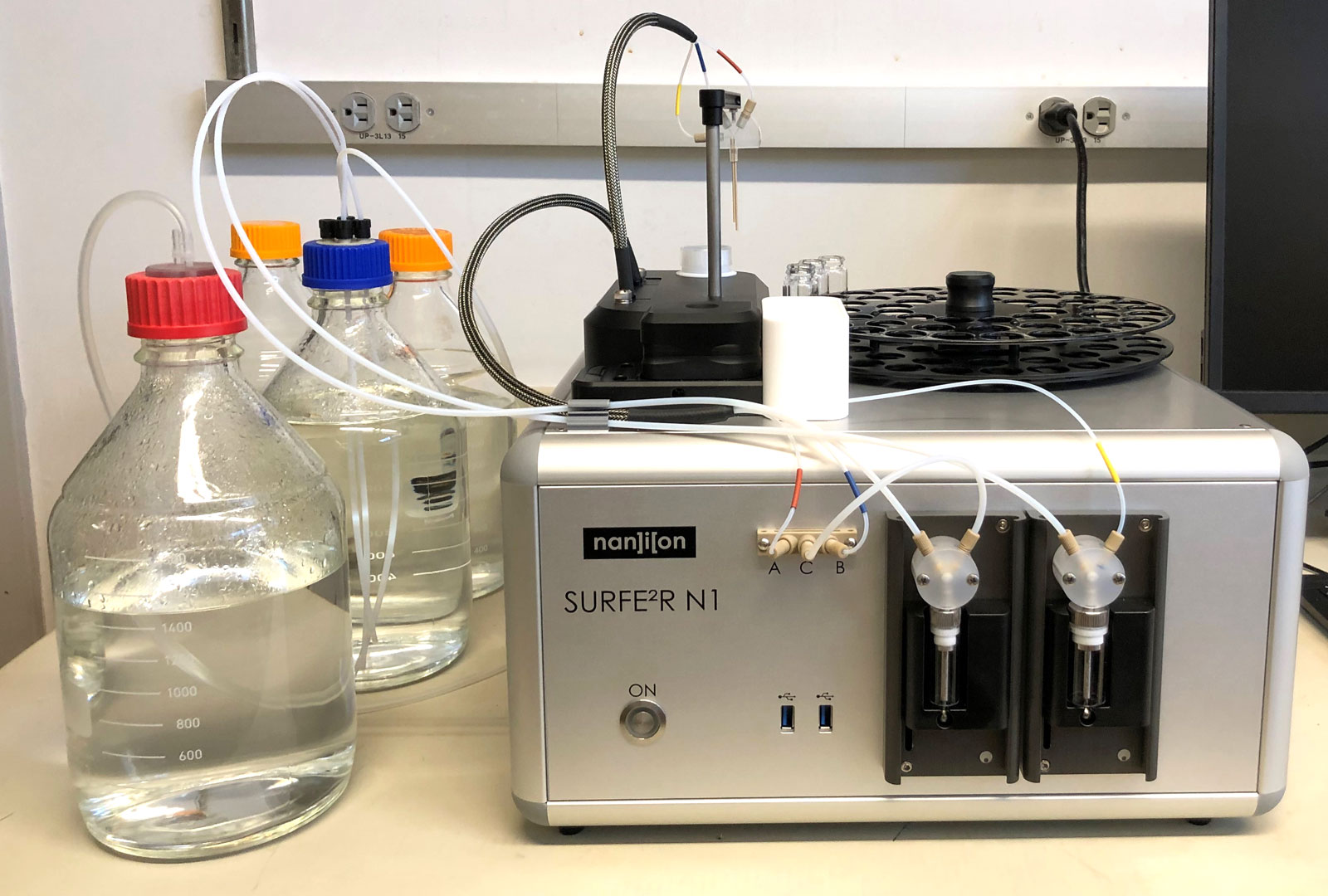 Currently located in the laboratory of David L. Stokes, PhD, the Nanion SURFE2R N1 is based on solid-supported membrane (SSM) technology and designed for measuring the activity of electrogenic transporters (symporters, exchangers, and uniporters) and pumps.
See additional information about the SURFE2R N1 surface electrogenic event reader.
Advanced Micro-Osmometer Model 3300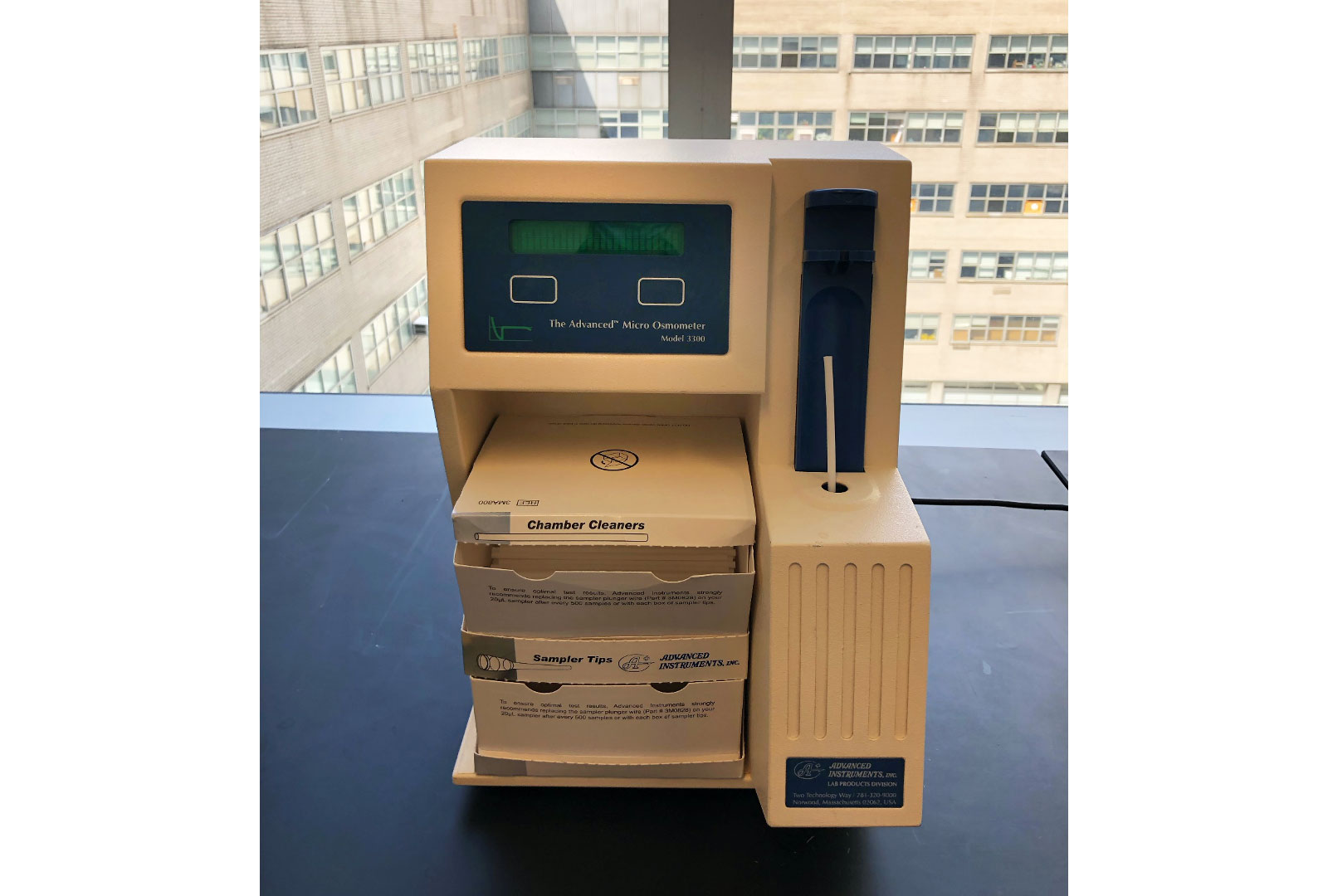 The Advanced Instruments Advanced™ micro-osmometer model 3300 determines the osmolality of solutions using freezing point depression (FPD). It is ideal for serum, urine, or other bodily fluids in clinical applications; and media or formulations in pharmaceutical, biotech or industrial applications. It is automated, single sample, and designed to process a 20-µL sample in a 1-minute test time, allowing the model 3300 to provide the best accuracy and precision.
See additional information about the Advanced™  micro-osmometer model 3300.
SmartLyte PLUS Electrolyte Analyzer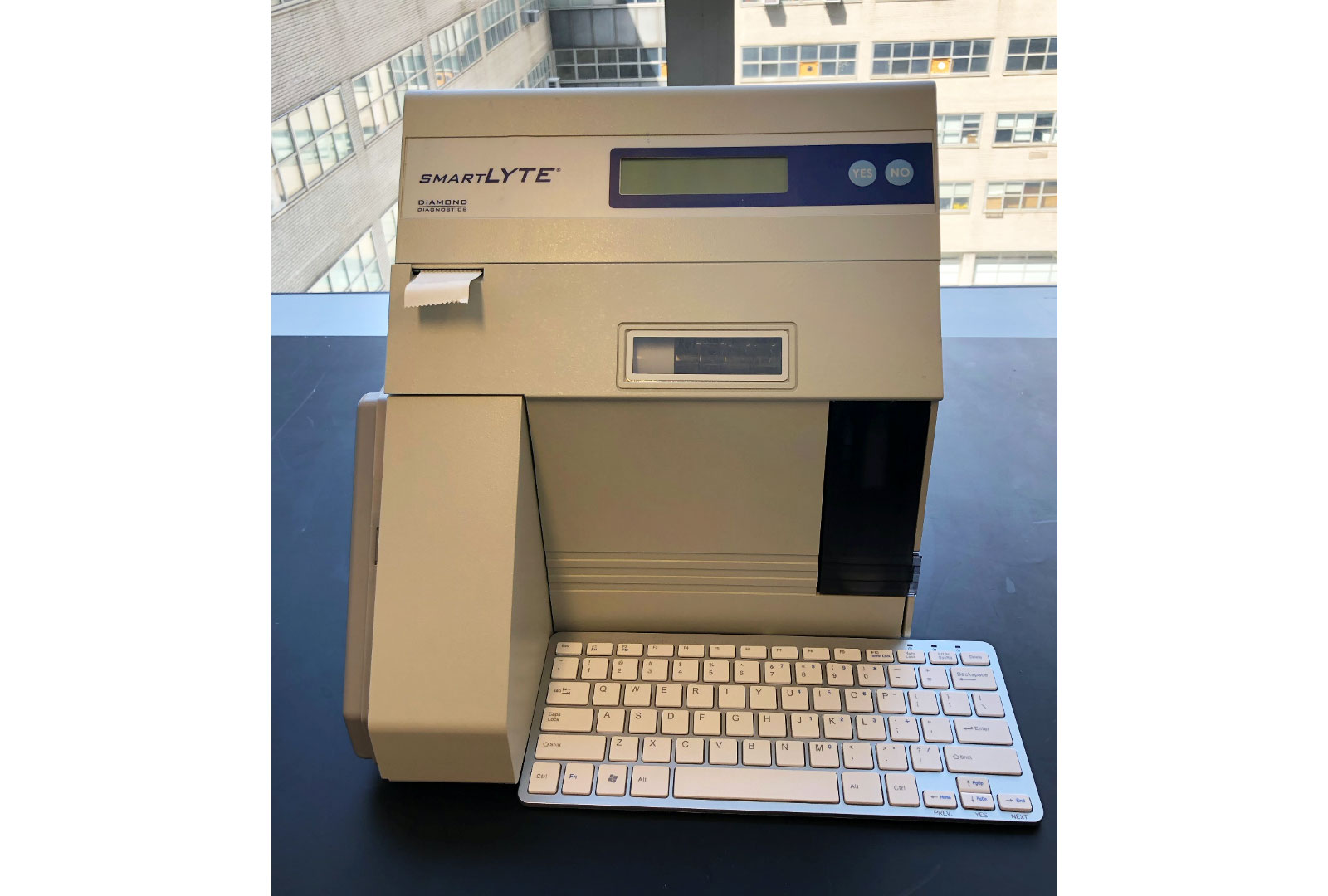 The Diamond Diagnostics SmartLyte® PLUS electrolyte analyzer is a completely automated system measuring Na+, K+, Cl−, Ca2+, and Li+ in whole blood, serum, plasma, urine, media, and formulations utilizing ion-selective electrode (ISE) technology.
See additional information about the SmartLyte® PLUS electrolyte analyzer.
EVOS M5000 Microscope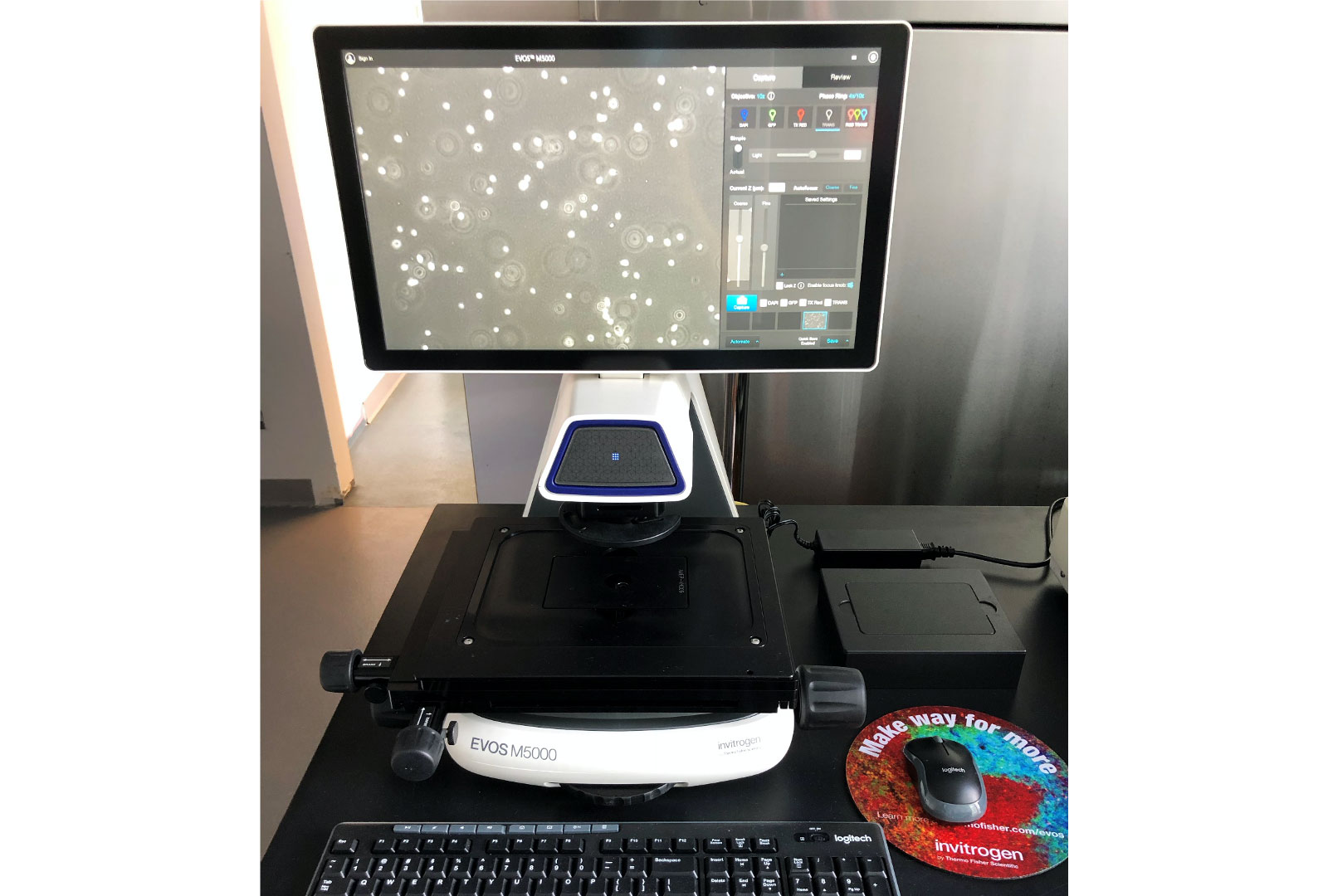 The Thermo-Scientific EVOS M5000 microscope delivers publication-ready images with a user-friendly workflow. It is equipped with a high-resolution CMOS camera, the ability to capture three fluorescence channels (DAPI, GFP, and Texas Red) plus transmitted light.
See additional information about the EVOS M5000 Microscope.
Accessory Equipment
Accessory equipment available in the IonLab includes an Eppendorf refrigerated microcentrifuge, a tissue culture hood, a Thermo incubator for mammalian cell culture, and refrigerators to maintain and prepare cells while conducting experiments in the facility.